Humphreys Peak, Arizona
Elevation: 12,633 ft
Date: July 9th, 2005
Group Size: 3
Miles Covered: About 10
Difficulty: Easy, at least compared to Boundary Peak
Scenery:A lot of evergreens give this place a very non Arizona-like feel
I have been through Arizona several times before, and I thought I have seen all of it. But coming to Flagstaff was definitely a surprise. The first impression I got of this place was that I could not believe I was still in the state which is otherwise one giant desert.
The trailhead is located a short ride away from the town. We left early in the morning, since I wanted to avoid any possibility of getting stuck in a thunderstorm. The weather in California has been really strange this summer, with storms coming around lunch time with almost a daily frequency. After couple unsuccessful attempt at Boundary Peak, I was determined to reach the top.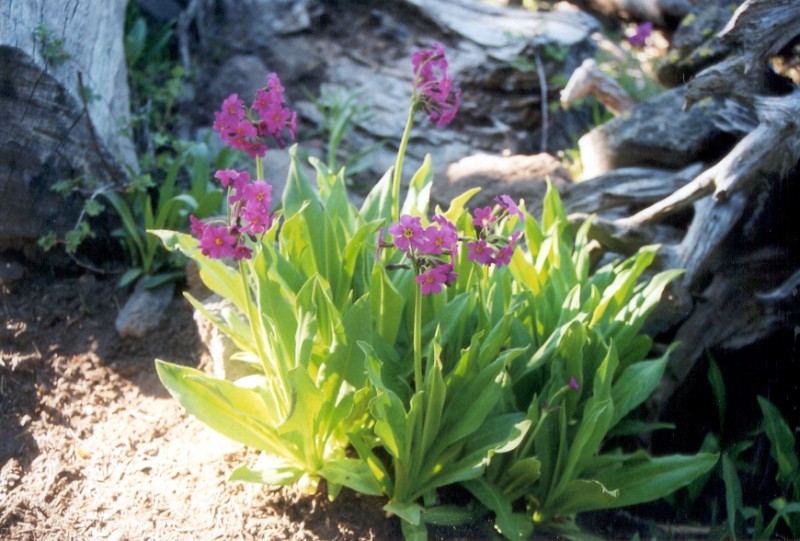 The mountain was covered by many different flowers
The trail to the top was fairly easy. We also didn't see many people on the trail, at least compared to the way down. One exception was some nut hiking up in a camo rain poncho (it wasn't raining) and carrying a giant U.S. flag and the flag pole. He seemed to be a regular, since guys from a trail crew we ran into knew him. I guess claiming the mountain for the U.S. the first time was not enough...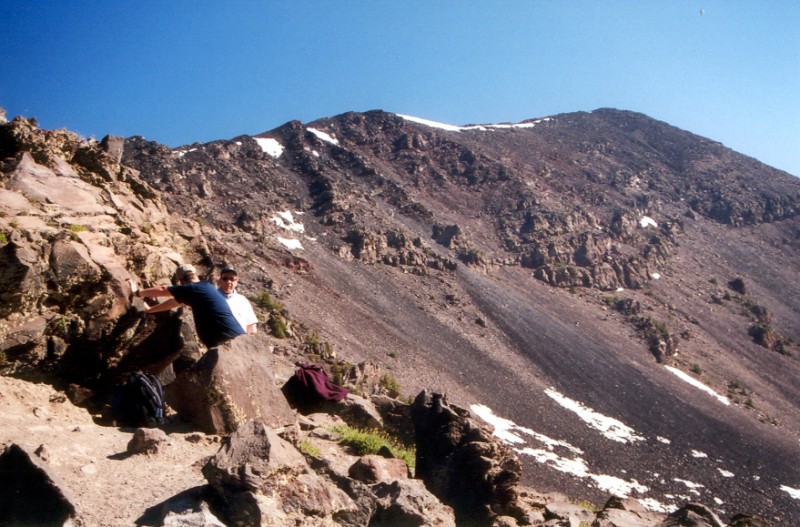 Here is the first glimpse of the summit ridge
On the top we ran into couple people, including a Panamanian who has been studying at MIT, and was doing a bit more sightseeing before heading back. The view from the top was really nice, and even better, there was not a cloud in the sky. My worries about a storm didn't come true, but this way we got to beat the rush hour on the mountain.
Robie and Kooj on the top, plus a scenery shot
Going down reminded me of coming back from Whitney, except the people were in generally much worse shape. I guess due to the close proximity to Flagstaff, many people like to spend their weekend on this mountain. I don't blame them. However, some of them looked like the only way they could reach the top is if somebody would pull a twinkie in front all the way up the mountain.