Mount Magazine / Signal Hill (AR)
Mount Magazine / Signal Hill (AR)
Elevation: 2,753 ft
Date: Day-hike, May 2nd, 2005
Group Size: 1
Miles Covered: 1
Difficulty: Short easy hike
Scenery: Nice wildflowers, plus neat hills for a mid-west state
I stopped at Arkansas' high point on my way to California. Arkansas is fairly flat, so seeing a windy road through mountains was pretty refreshing. The road crosses the Arkansas River, and then passes by several nice viewpoints. The sky was overcast, however, so we didn't get too many good views.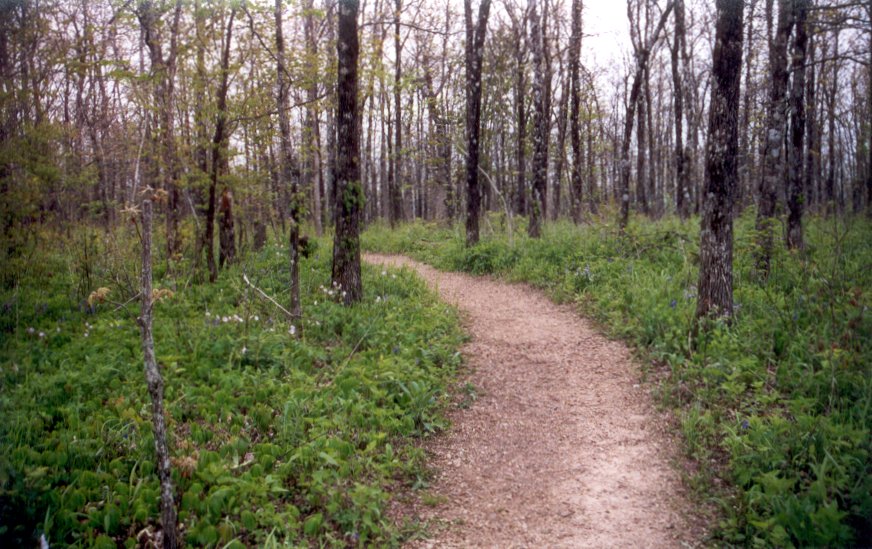 Trail to the top of Arkansas
The trail starts at by a campground. My mom waited in the car for the 30 minutes it took me to go up and come back down. The trail is pretty flat and is well marked.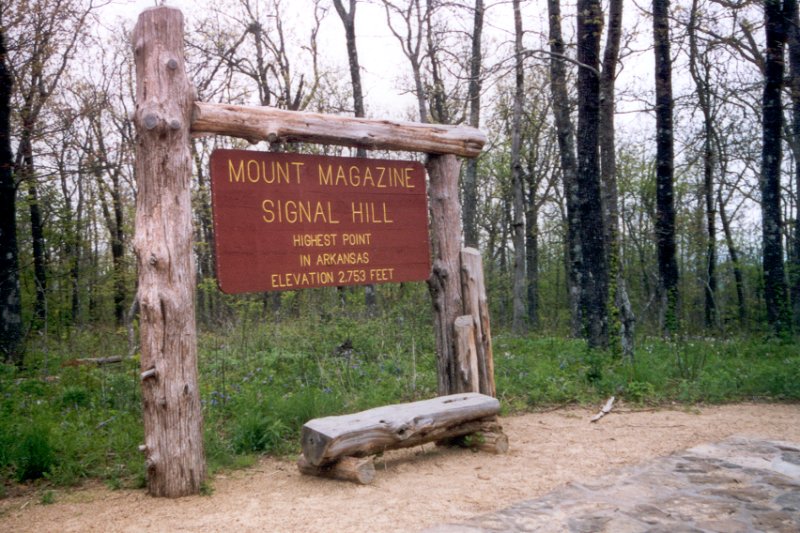 Top of Arkansas, HP #14
The summit is marked by a big sign and a monument which indicates the different regions of the "Natural State." There were also whole lot of nice blue flowers growing here. Not many views though.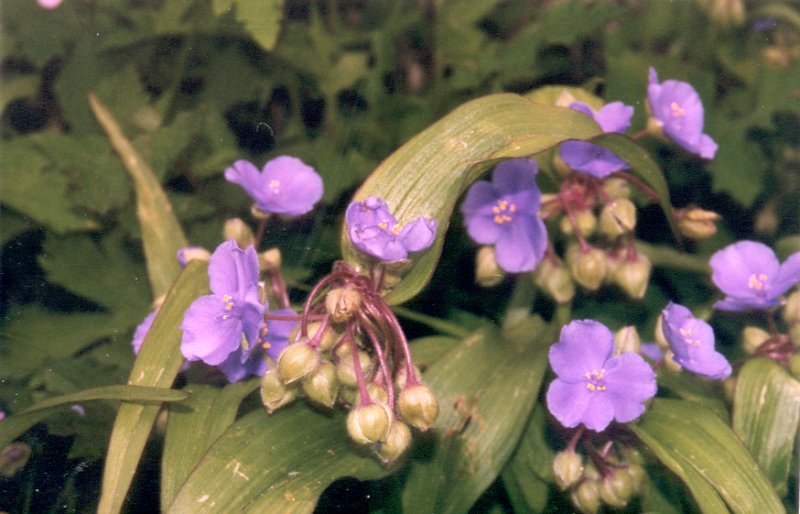 Flowers