Mount Mitchell (NC), Black Mountain Crest Trail
Mt. Mitchell, North Carolina
Elevation: 6,684 ft
Date: July 2001, 3 days
Group Size: 4
Miles Covered: 17
Difficulty: Hard
Scenery: Excellent
In July of 2001, me, Wes, Carter and Kayleen hiked up to Mount Mitchell. It was a pretty long drive so the first day we just pitched tents in the car campground.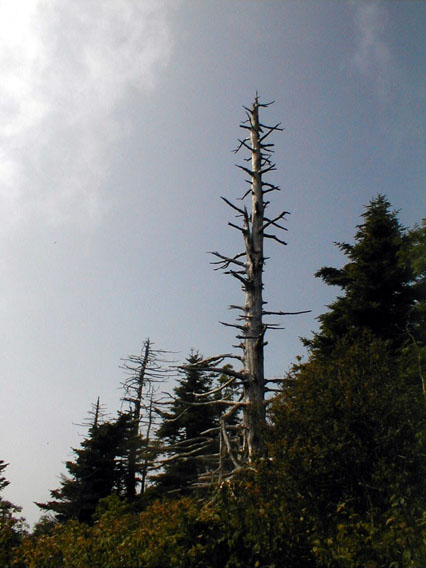 We spend most of the first day gaining elevation by covering some 6 miles in switchbacks. Here is a shot from the ridge, showing some alpine features.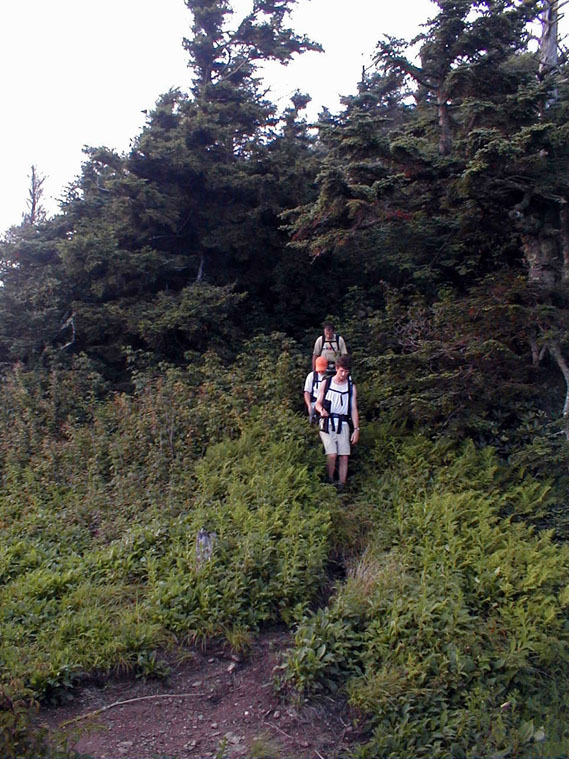 Here we are trying to catch up to Wes. Anybody who has even gone hiking with Wes will know exactly what I am talking about...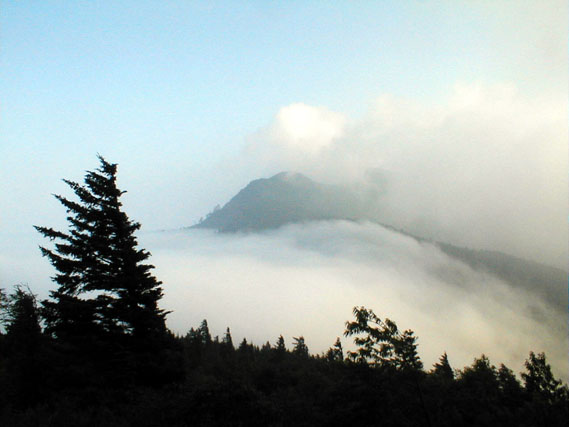 Mt. Mitchell covered in clouds
Another shot on the way to the top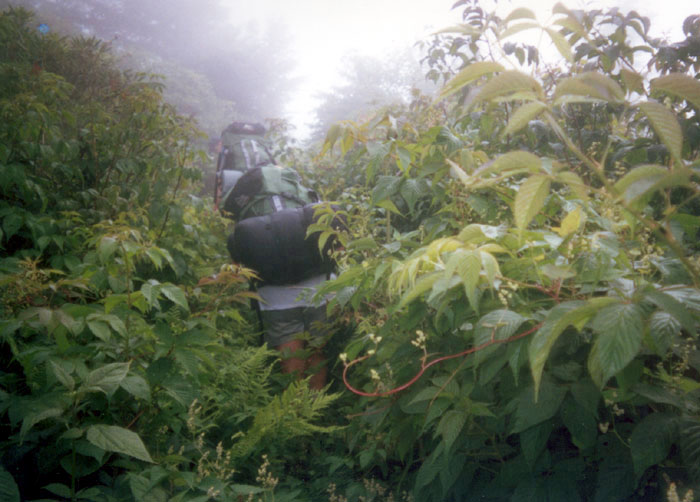 Some parts of the trail were really badly maintained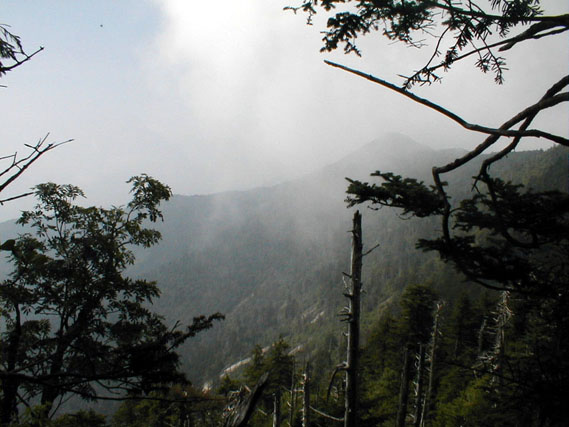 And yet another shot from somewhere along the trail
Here I am drinking milk. We didn't bring neutralizer with us and without it, iodine made the water taste really foul. I mixed up water with powdered milk to cover up some of the iodine taste.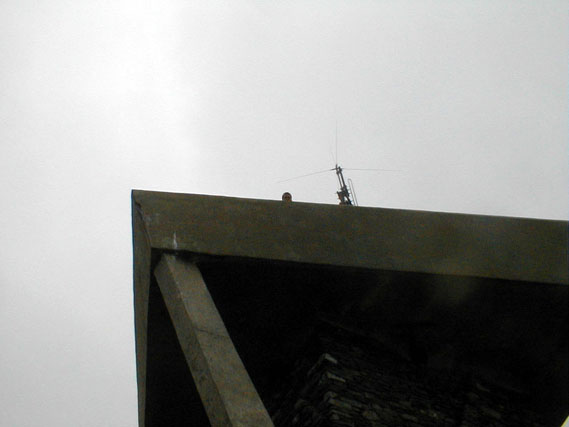 That's me looking down from the observation tower at Mt. Mitchell. It was great to finally reach the top, but there is also a road that leads all the way to the top. Seeing people with little poodles and picnic baskets all around you really diminished the feeling of accomplishment.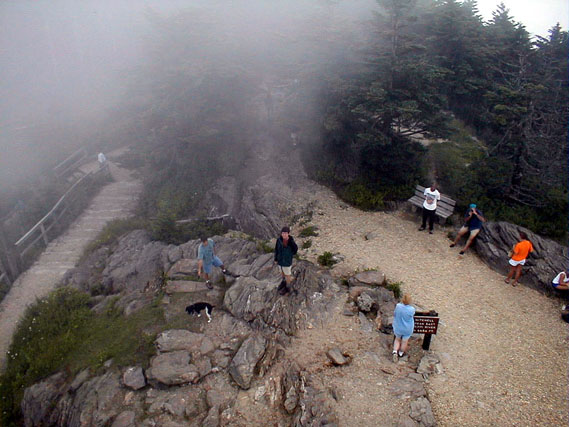 View from the observation tower. Haze was rolling through the mountain and I had to wait few minutes for it clear. That's Carter, just as the haze is passing by.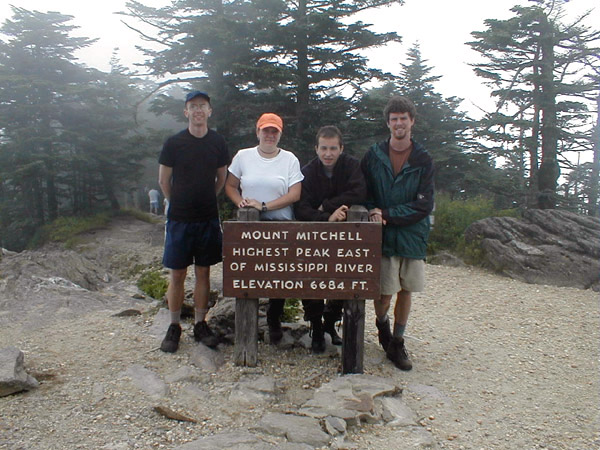 Wes, Kayleen, me and Carter standing on the highest peak on the east coast (el. 6684 ft)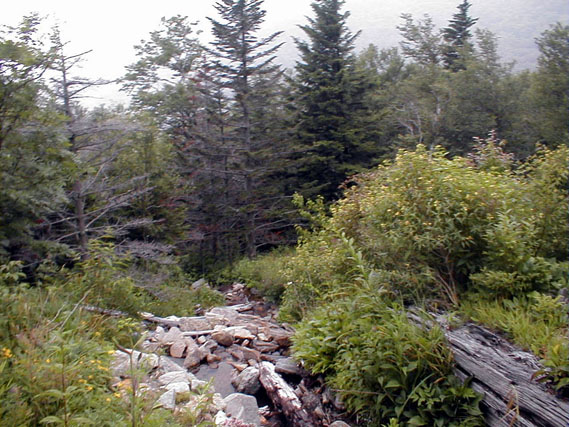 Trail leading down to parking lot