Mount Mitchell (NC), Mount Mitchell Trail
Mt. Mitchell, North Carolina
Elevation: 6,684 ft
Date: January 7-8, 2004, 2 days
Group Size: 2
Miles Covered: 11.2
Difficulty: Steep and cold
Scenery: Excellent
Tuvshee contacted me over the 2003/2004 winter break to see if I would be interested in going up Mt. Mitchell. Of course, I was. Unfortunately, Tuvshee got into a car accident and couldn't make it. Further, Ben Copley, who was also going to join us, got a sinus infection. Thus, it was me and Zach. We went up and down the Mt. Mitchell trail.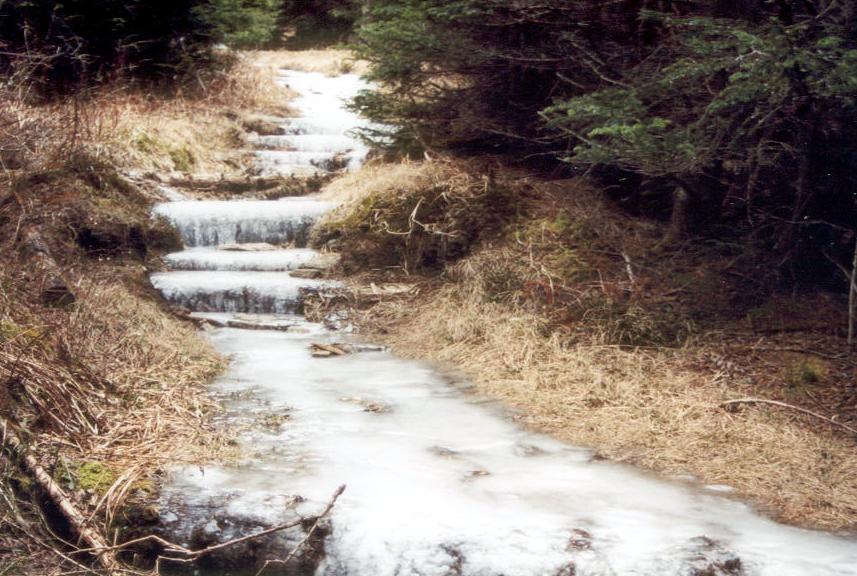 We left the day after the unusual winter heat wave passed, and it started cooling off again. Because of the heat wave, there was no snow on the mountain, yet a good portion of the trail was covered by ice. This made for a very slow going.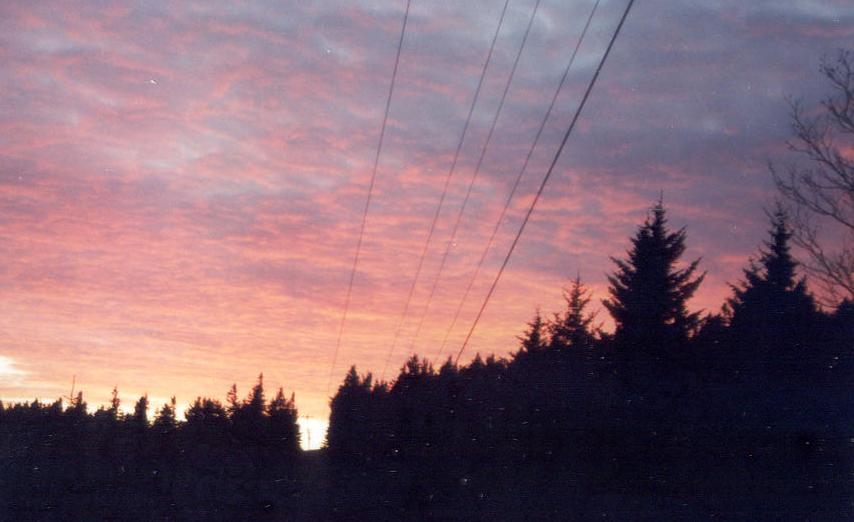 We decided not to go for the summit the first day and instead camped at a nice clearing about 1.5 miles below. By 6pm, the temperature dropped to 20F. Now, today (1/15/04) Boston recorded temperatures below 0F. So, 20F would probably seem fairly warm to them, yet the lack of movement in the camp lead to my fingers and toes getting really cold. Trying to cook, or basically do anything, with frozen fingers is no fun at all. Still, we made dinner, which in my case, turned into ice in about 10 minutes. We also saw this beautiful sunset. Overnight, I was pretty warm in my 90 dollar down bag (best buy ever), but Zach's bag wasn't too warm. Thus we decided to cut the trip down to one night.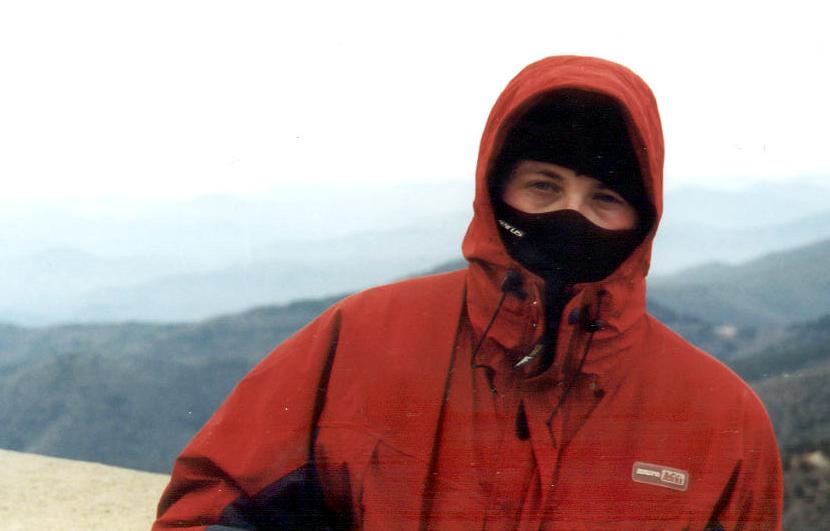 Here I am on top of the observation tower at the summit. It was about 25F, but it was pretty windy. Taking the wind speed to be 30mph (this seems to be the average value, according to the weather station), the windchill was a bit below 10F.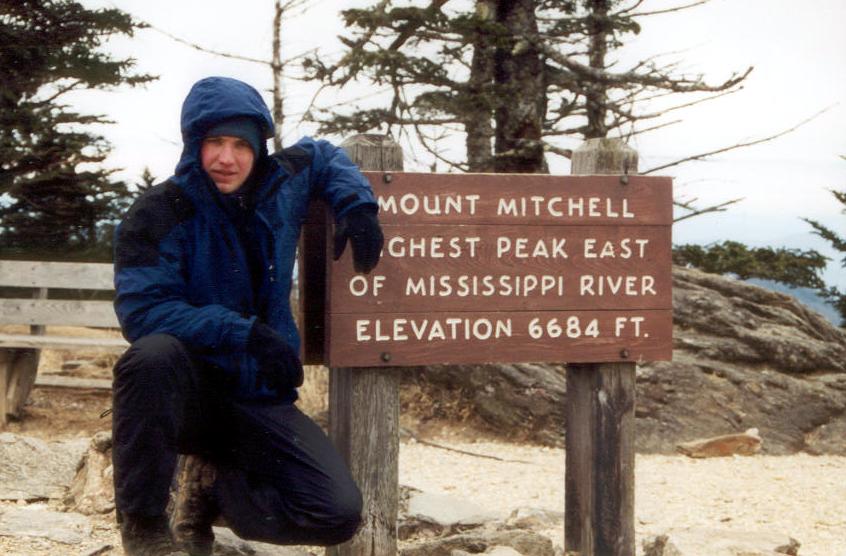 Here is Zach, on top of the highest mountain on the east coast
As a note, there were couple cars in the parking lot when we left. We did see one tent couple miles below the summit, but didn't see anybody on the trail. The parking lot at the summit was empty. Just as we were leaving, two repairmen came by - they were fixing an antenna on top of the tower. They were the only people we saw.