Mount San Antonio (Mount Baldy) (CA)
Date: Sometime in December 2005
Elevation: 10,064 ft Group Size: 1
Miles Covered: about 12
Difficulty: Nuts!
Scenery: Not bad, but too bad there wasn't much snow
I hiked Baldy about a week after doing Baden Powell. I came prepared for a ton of snow, but unfortunately there wasn't much. Maybe this is because I did Baldy from the South (L.A.) side. I took the Bear Canyon trail to the top.
This trail is pretty nuts. It's almost like a short version of Mount Whitney. First, the trail goes up a fairly easy slope. Here I ran into some local guy who was pushing his bike up to the Bear Flat. We talked for a bit, which made this part of the trail whole lot more enjoyable.
The real "fun" begins right after Bear Flat. The trail next ascends a series of switchbacks. I wasn't counting, but there was a lot of them! The trail levels off a bit after reaching the ridge, but it is still uphill all the way to the top. There are also few false summits on the way. In all, the trail covers about 12 miles, and climbs 5,900 feet.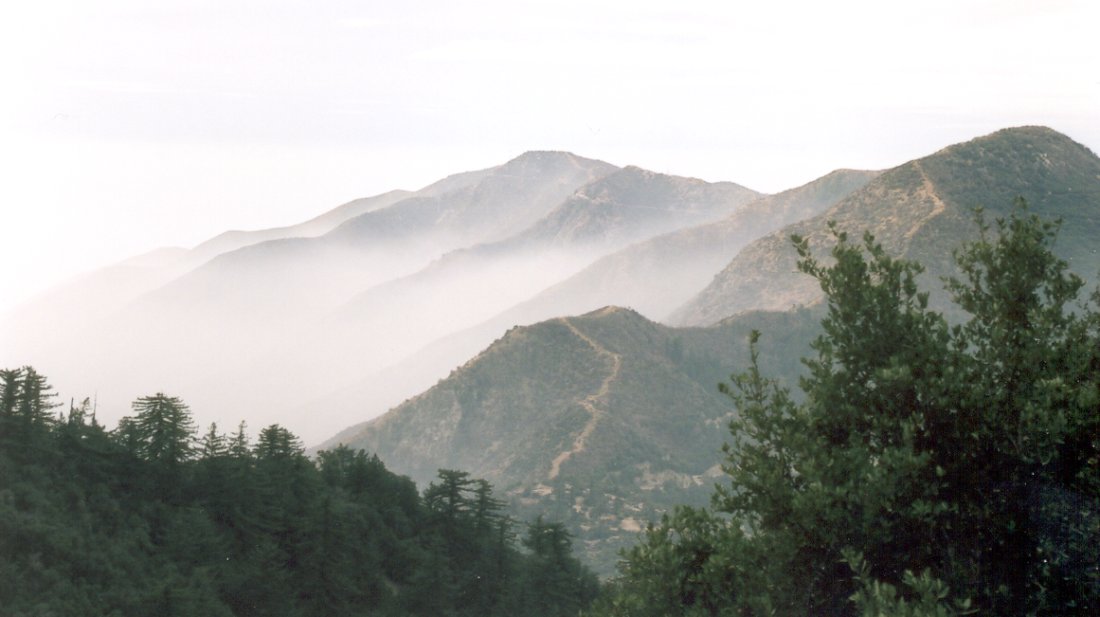 Good old smog...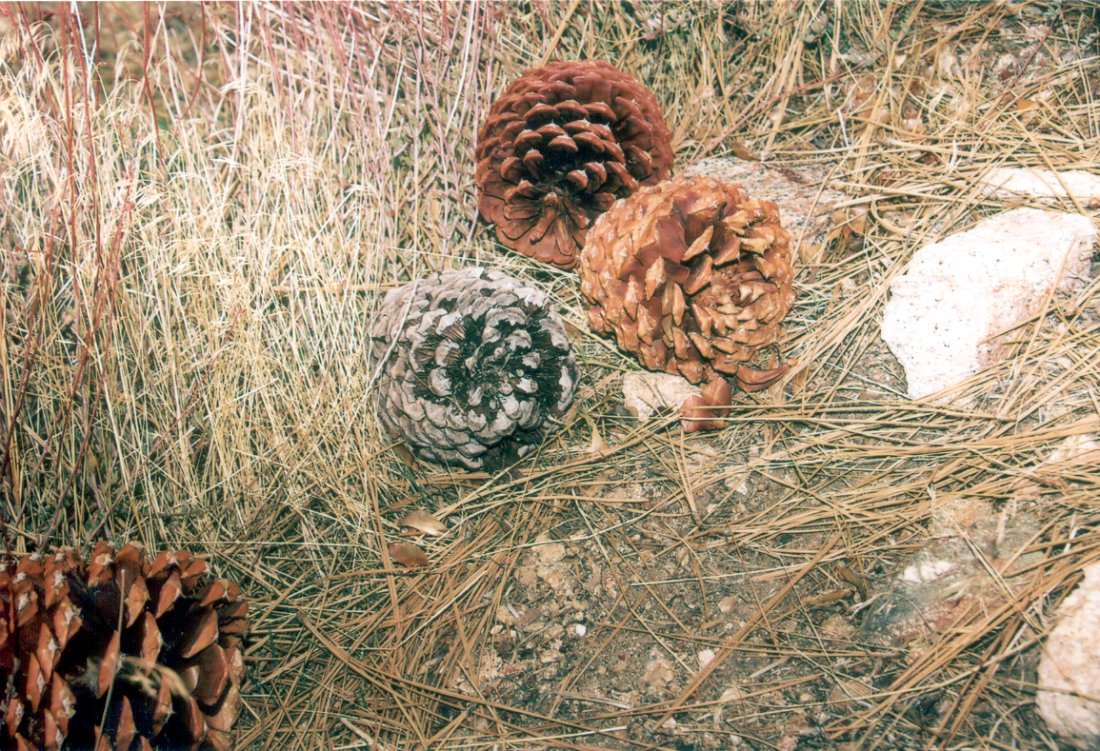 Neat pinecones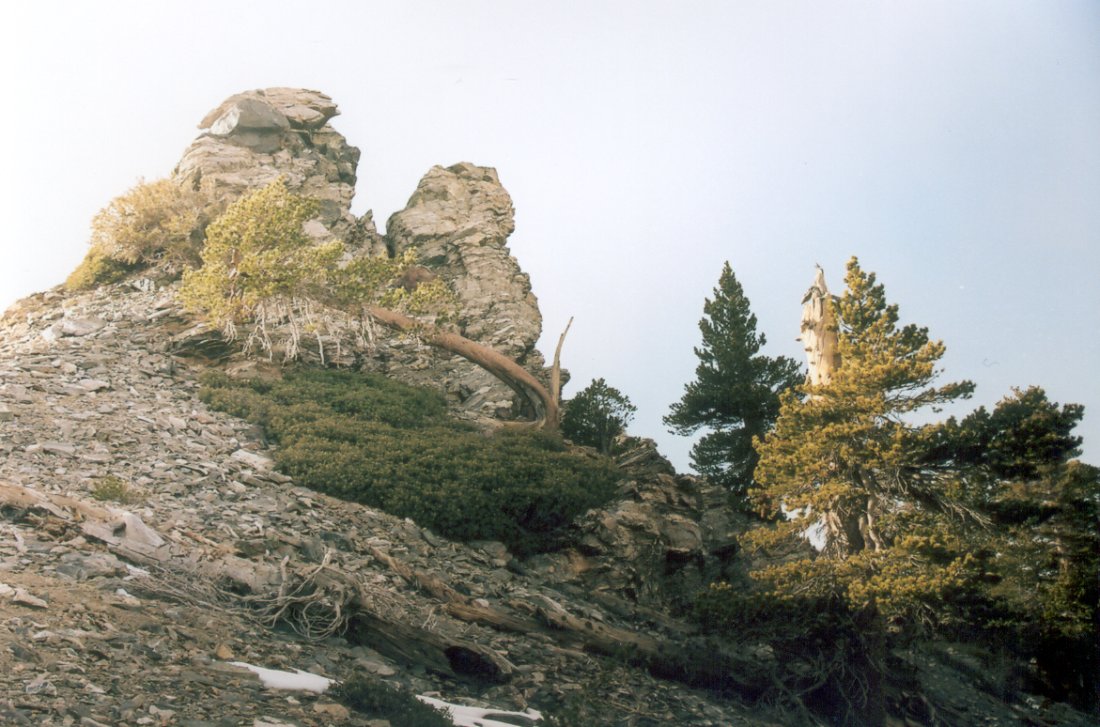 Sideways growing tree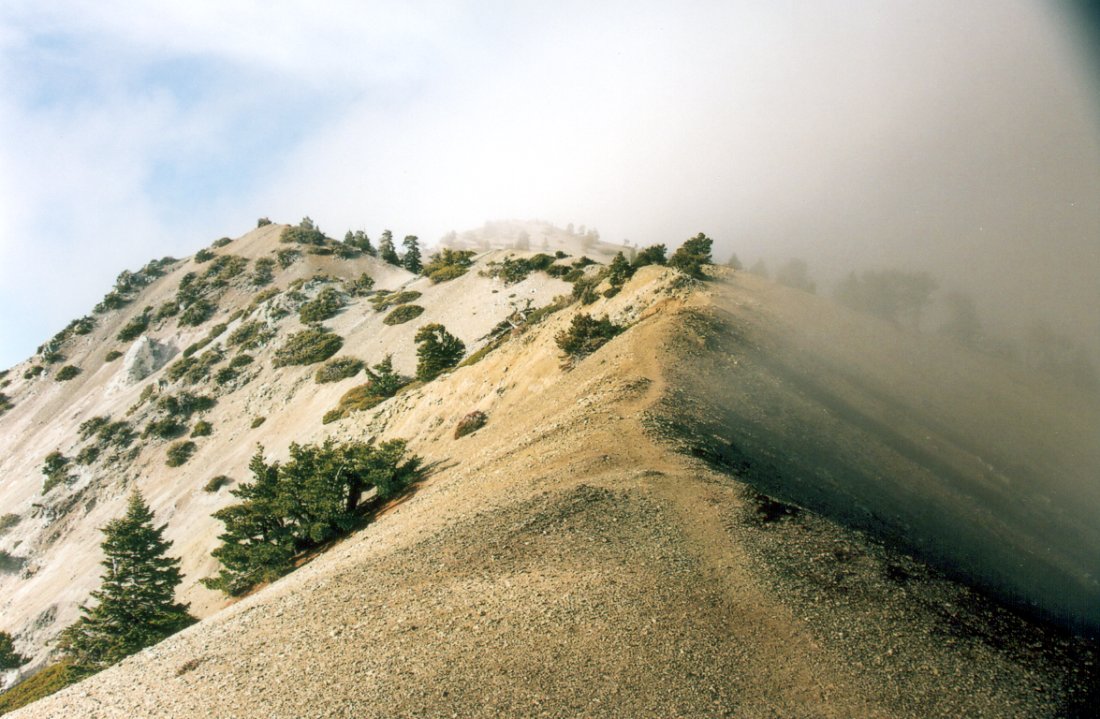 Trail along the ridge
Frozen trees near the summit of Mount Baldy