Bozoo is a popular rock climbing place in West Virginia. I came here first time for the climbing club campout. I don't climb, but I have friends in that club so I figured it will be a good time. Me and Jay hiked around the rocks for a bit and then joined the climbing club for a campfire.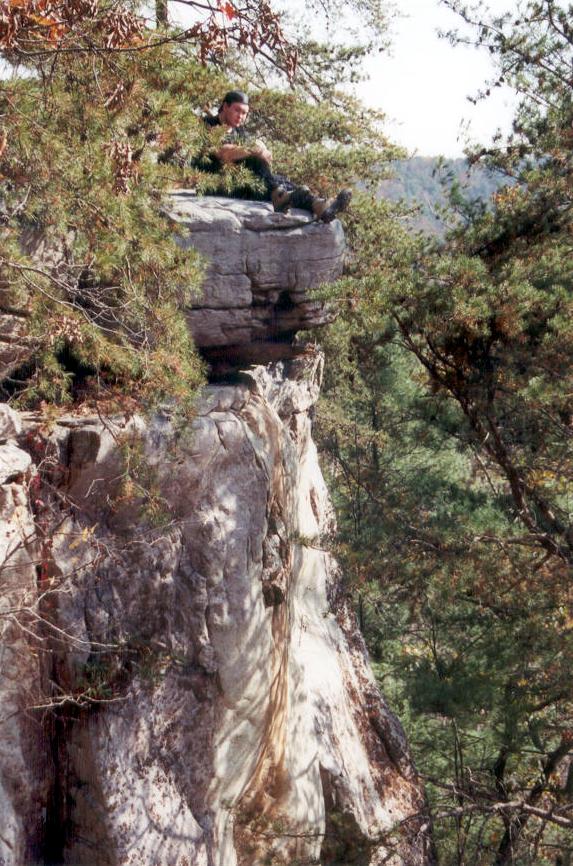 Jay sitting on top of one of the rocks people were climbing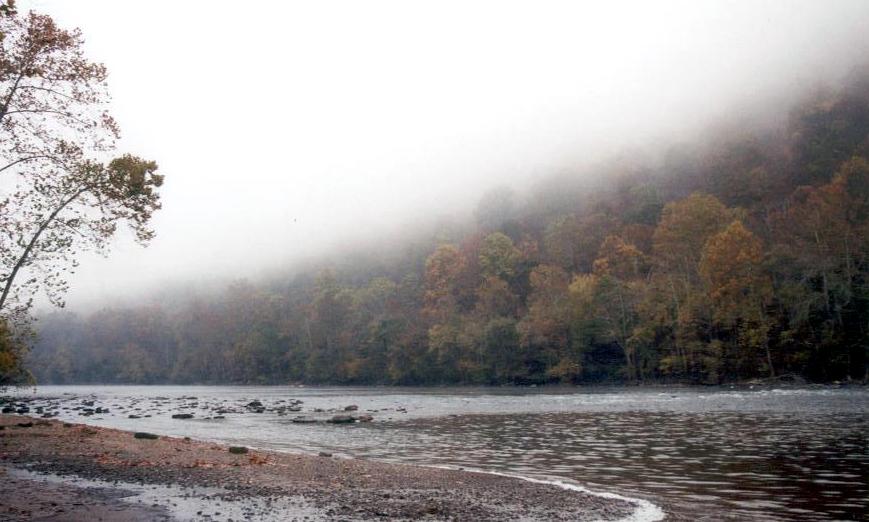 The New River in a morning mist
I came back to Bozoo about 2 weeks later with the intention of holding an outdoor club campout. I figured many people would be interested, since they would get to spend some time outdoors, do a little hiking and have a campfire... However, as usual, there was no turnout. I still went with some 6 friends of mine, but the low interest in this campout really killed any hopes I had for the club.