Furnace Mountain, Shenandoah NP (VA)
Furnace Mountain, Shenandoah National Park, Virginia
Date: 3 days, June 13 - 15, 2003
Group Size: 3
Miles Covered: 22
Difficulty: Easy
Scenery: Great views, river crossings, a lot of wildlife
I took my friend Julien on this trip to introduce him to backpacking. I think that this was a great beginner trip. The trail was easy, (although I am sure he will disagree with me on that...), and there was so much to see. He got the best of everything - a lot of wildlife (two bears, a lot of deer), great views, thunderstorm and river crossings. I will definitely be coming back to do this trail again. Click here for the map of this trip.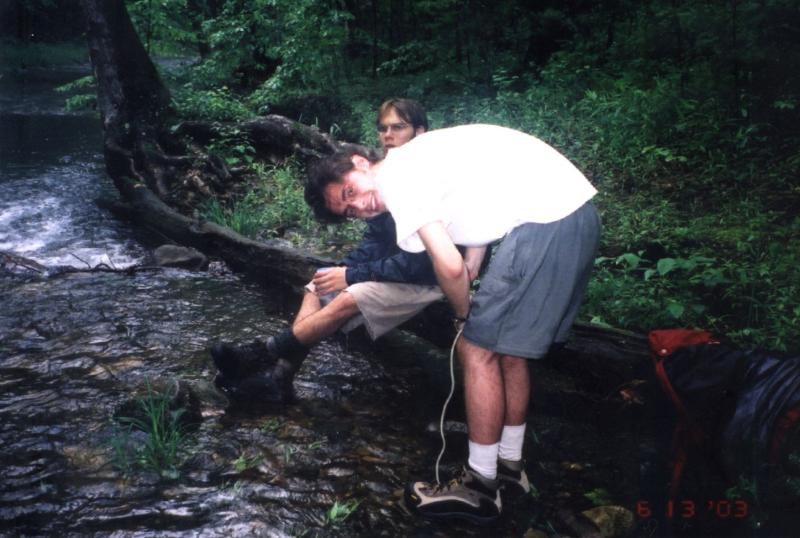 Water break... Here is Julien, with Brian in the back.
So the next day we had to cross the Madisson Run. Surprisingly, there was no bridge across. Julien had this "great" idea to use this fallen log to get to a rock in the middle, and then continue on from there somehow. Everything looked great, until he kicked the log off as he stepped on the rock. This is also where he realized, there are no boulders past this rock that can be used for crossing. Here he is hopelesly watching the log float down the river, and realizing he is stuck! Hehe, this was the highlight of this trip.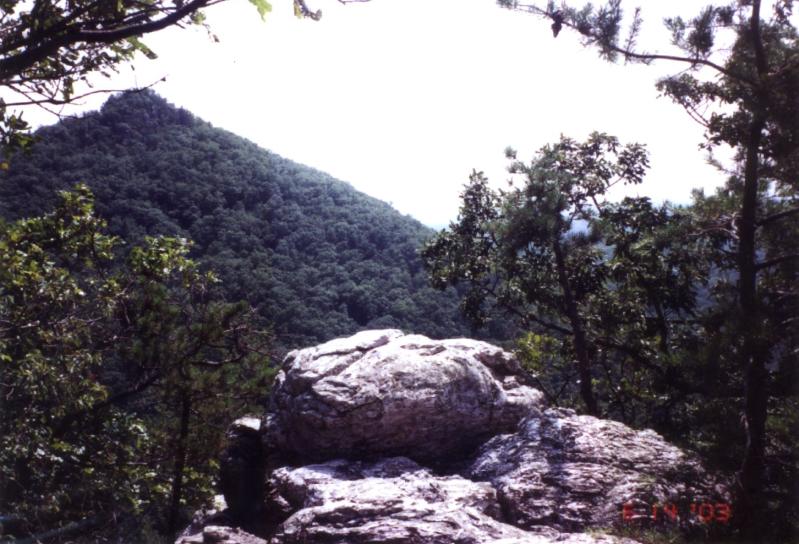 We got a view of this really cool peak on the way down Trayfoot Trail. I didn't capture the peak too well in this shot, but the mountain looked just like an equilateral triangle.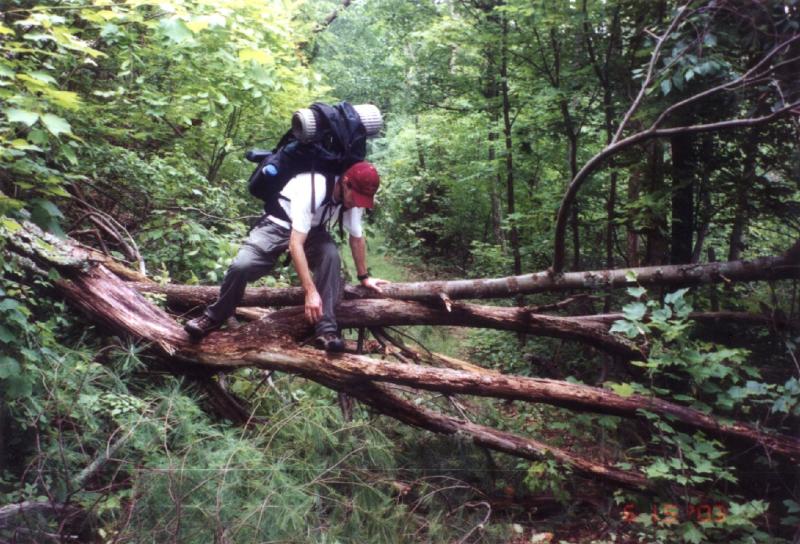 Julien also got a lesson in climbing over fallen trees.