Old Rag, Shenandoah NP(VA)
Old Rag, Shenandoah National Park, Virginia
Date: 2 nights, August 30 to September 1, 2002
Group Size: 2
Miles Covered: 22
Difficulty: Trail leading to Old Rag was not meant for people with 40 lb backpacks!
Scenery: Great views from the Rag, plus I FINALLY saw a bear!
Knowing that I won't have the time to go hiking once the classes get in a full swing, I decided to head out to Shenandoah couple of weeks after coming back from Wyoming. I wanted to check out the Old Rag mountain. It is a very popular destination; the trail up there was a shoulder-to-shoulder deal (luckily, the rest of the park is pretty people-free). Click here for a map of the trip. We arrived in the park late Friday, and found a campsite close to the trailhead. Next day, we made it up (and down) Old Rag. We spent the second night close to the Pinnacle Peak. Going up Old Rag was far more complicated than I expected and we got seriously delayed. Originally I was hoping to be back in B-burg Saturday night, instead, we didn't make it back until late Sunday. I learned a lesson here - do some research before going hiking, especially when you have homework due on Monday!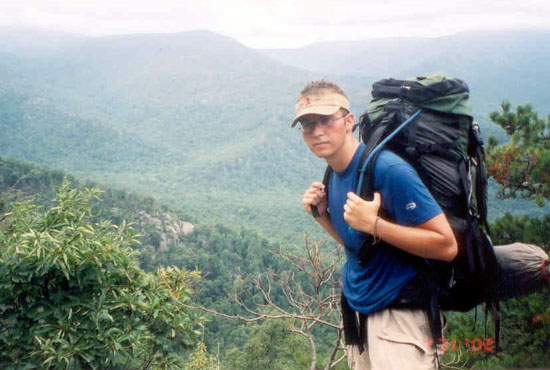 We started at the Hazel Mountain trailhead and made it through a system of trails to Ridge Trail, leading up Old Rag. This is a view of the park from that trail.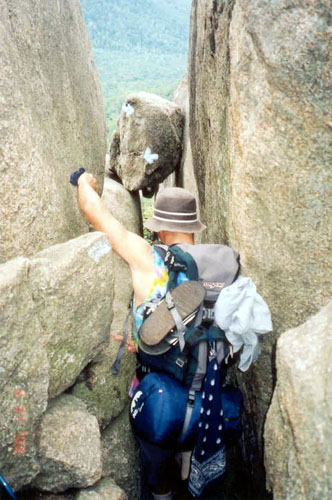 It soon got really interesting as we had to squeeze through tight crevices like this one.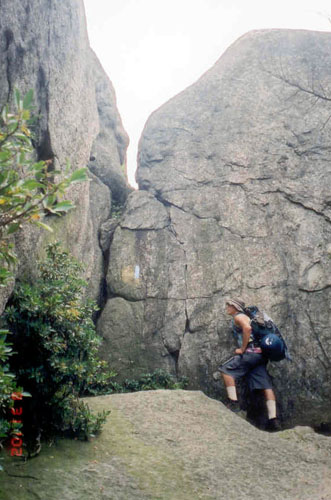 We saw this trail marker from a distance, and thought "You gotta be kidding me!". Luckily, we didn't have to climb over the rock.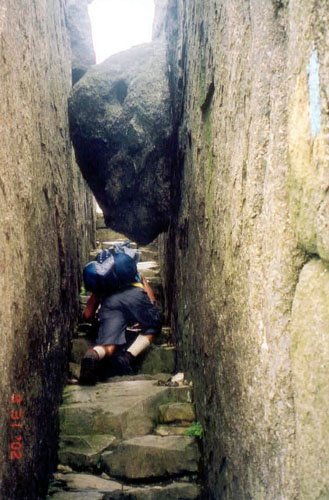 A staircase was cut into the rock on the left. We made sure to squeeze under that boulder as fast as possible. It looked like it may fall any minute!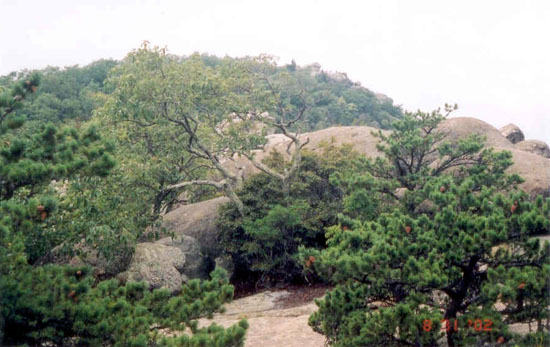 Here is a view of the Old Rag (el. 3260)
On the way back we heard some racquet. I looked to my right and I saw a bear hauling ass up a hill. It got away before I got a chance to take a snap shot. But at least I finally saw a bear!