Taconic Range, Connecticut-Massachusetts
Date: 2 days, June 21 and 22, 2002
Group Size: 5
Miles Covered: about 15
Difficulty: Easy/Moderate
Scenery: Excellent waterfalls!
While interning at Pratt & Whitney in Hartford, CT, me and some other interns decided to backpack a part of the Appalachian Trail crossing through the Taconic Range in the New York-Connecticut-Massachusetts tri-state area. Our hike started little below Lions Head by Salisbury, CT and ended at Jug End in Massachusetts. Click here for a map of the hike. Matt and Reuben left work early on Friday and camped out close to the trail-head. Me, Lea and Greg met up with them early on Saturday.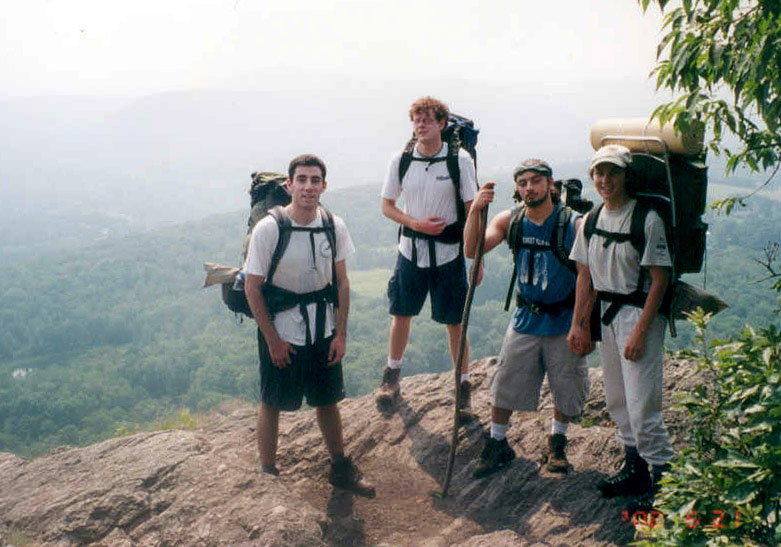 Here we are (Matt, Greg, Reuben and Lea) standing on top of the Bear Mountain (el. 2316 ft)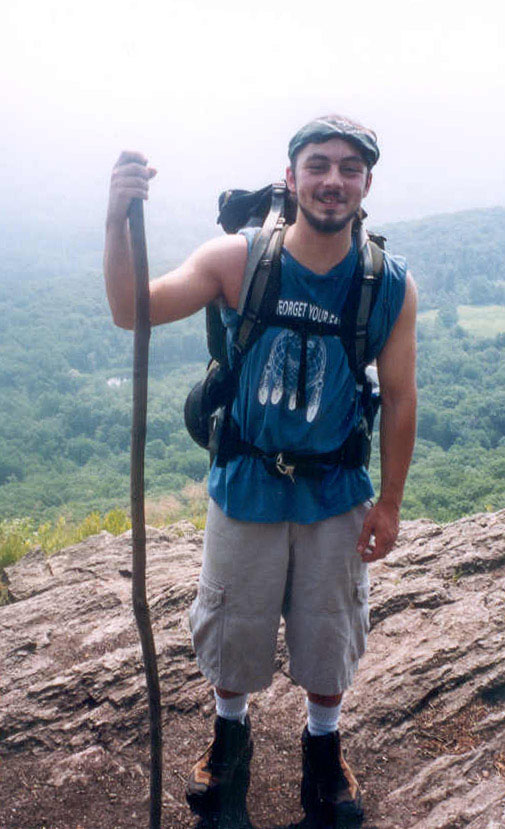 Reuben on top of the Bear Mountain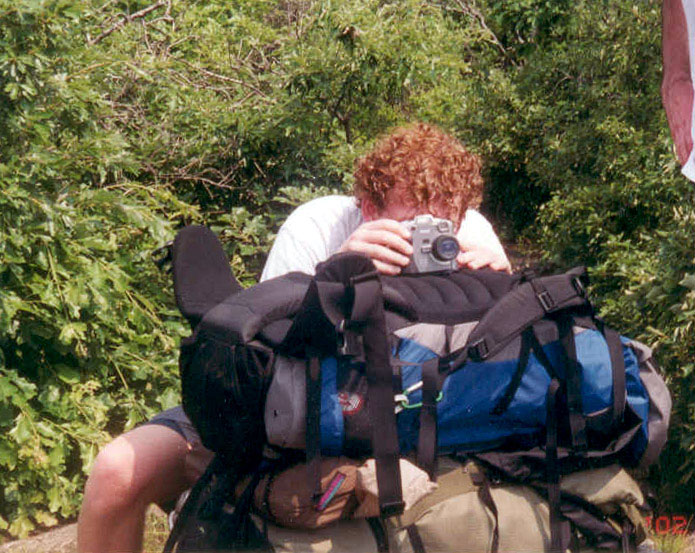 Greg engineering a set-up to take group shots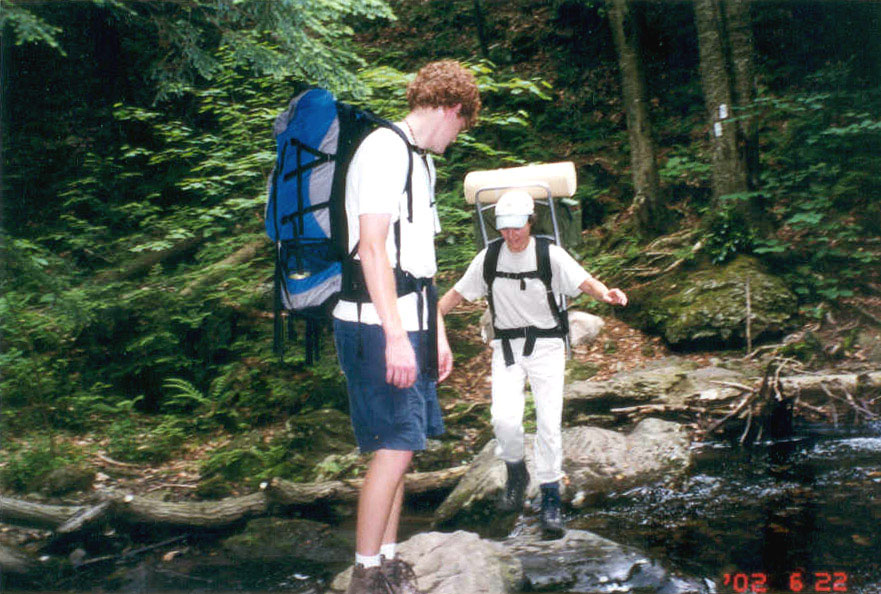 This creek divides Connecticut and Massachusetts's Appalachian Trail Conference. The actual state border was about half a mile down the trail.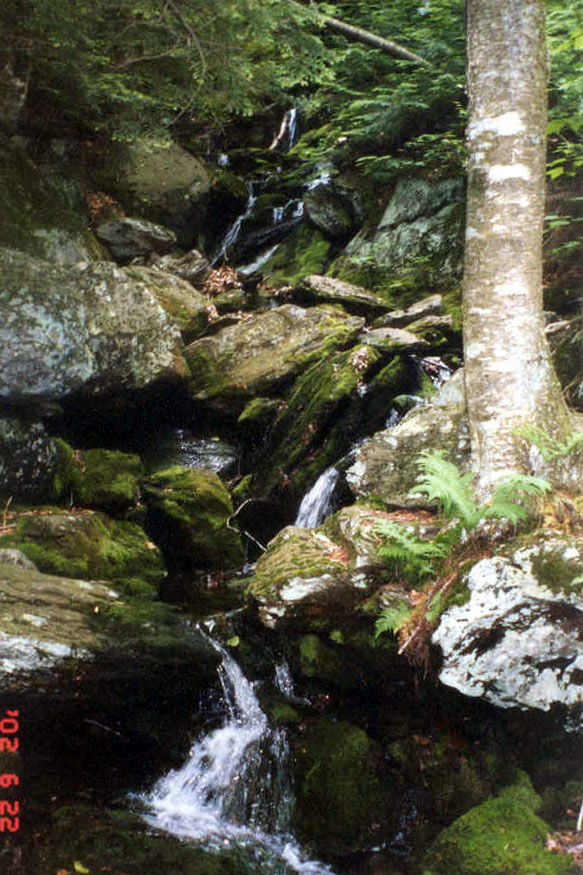 Section between Sages Ravine and Mt. Race was full of scenic waterfalls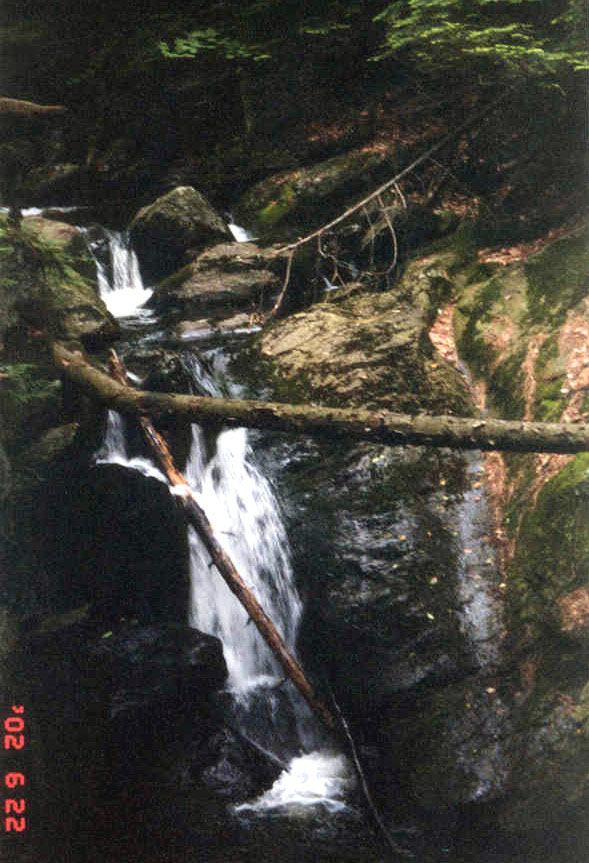 These are Bear Rock Falls on the Bear Rock River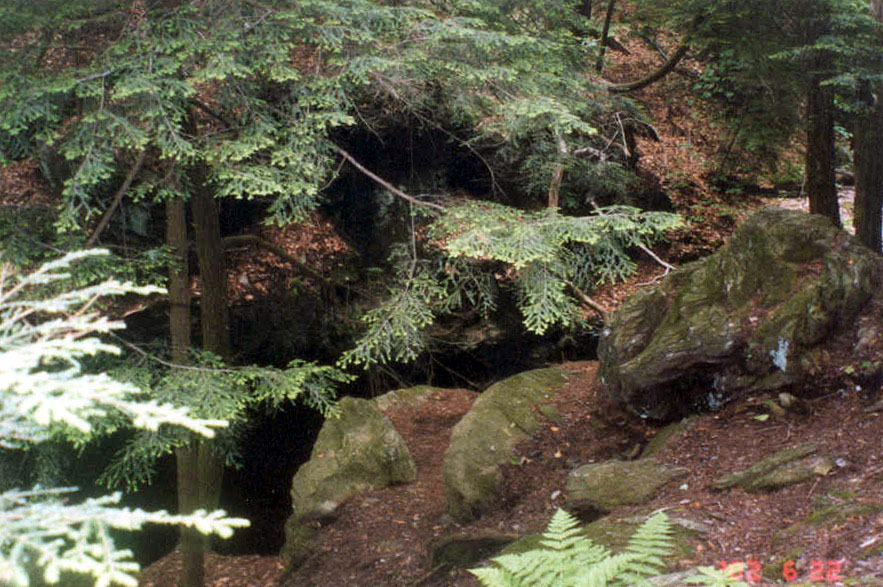 Another scenic shot along the trail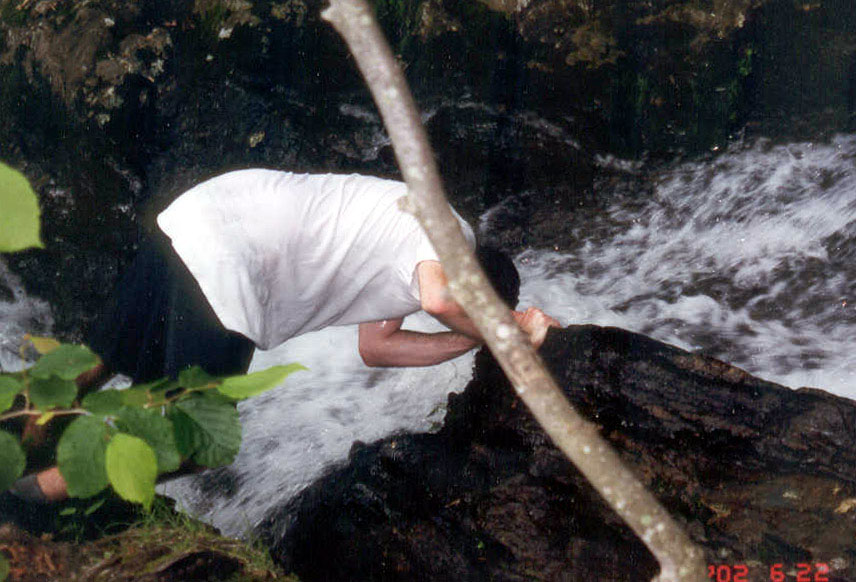 This is Matt cooling off
As the day went on, the weather kept getting worse. It was soon pouring and storming, with several lightnings hitting close enough to make us shudder. Rain made descend much harder as we had to walk on slippery rocks. And we didn't know how much longer until the campsite, or if we, in the pouring rain, had not missed the fork leading to the site. But we got lucky. It stopped raining once we set up camp and we all got a chance to make a hot dinner and a cup of tea.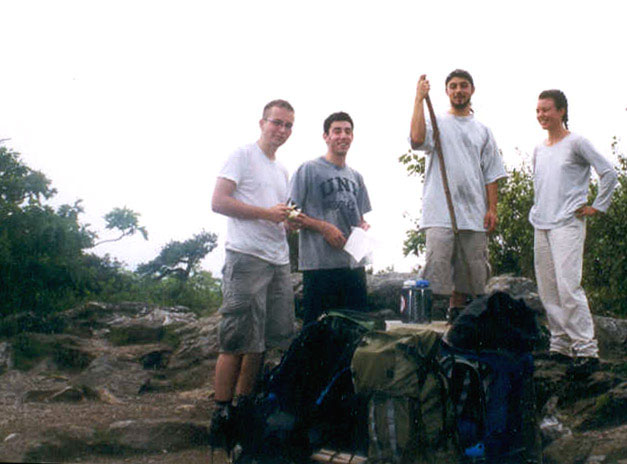 Here we are on top of Mt. Everett (el. 2602 ft)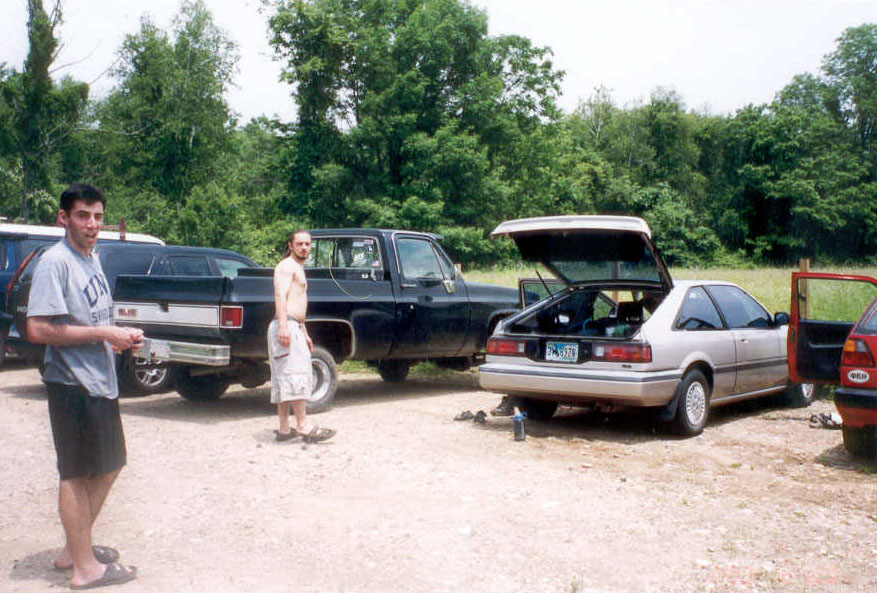 And that's it. Time to get back to the real-world and spend another week sitting at my desk...