Date: September 8th, 2013
Time (Lubos): 2:02:53 (9:23 pace)
Time (Sandra): 2:17:21 (10:29 pace)

This was my first and Sandra's second time running the Parks Half Marathon. We did most of our training with George's Capital Area Runners. I very much enjoyed this race. It's much less crowded than the other more well known D.C. races such as the Army Ten Miler, Cherry Blossom Ten Miler, or the Marine Corps Marathon. The course follows mainly paved trail through various parks from the Rockville Metro to Bethesda Town Center. It's also quite hilly, with the hills seeming to get worse and steeper as we progressed slowly towards the end. I guess to make up for this, the organizers treated us to an amazing selection of food, including sandwiches, pizza, watermelon and oranges, and even spaghetti and sausages at the finish line. Also, later on I found out that of my coworkers from NASA, Don C. and Tim W. also ran in the race.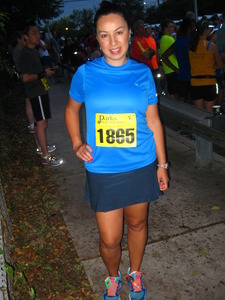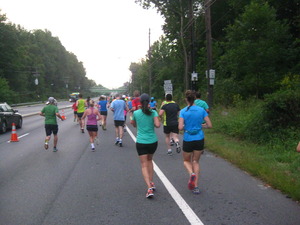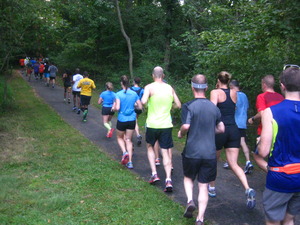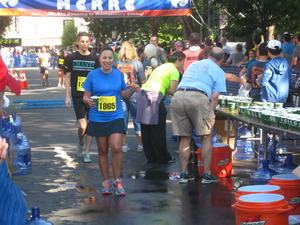 Liked the story?