I went to visit my mom in Vermont where she was organizing a conference. From there, we took a little side route back, and went to visit Canada. We drove up to Montreal, from where we drove around the Lake Ontario to Toronto and to Niagara Falls. I was really surprised with the City of Niagara Falls. I was expecting few hotels and stores providing services for the visitors, but what I saw greatly surpassed my expectations. Here are some pictures of the falls.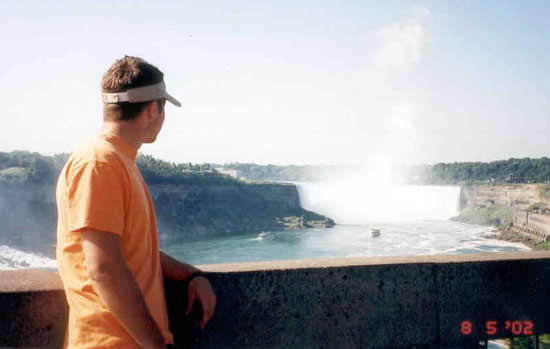 Here I am looking at the Horseshoe (i.e. the American) Falls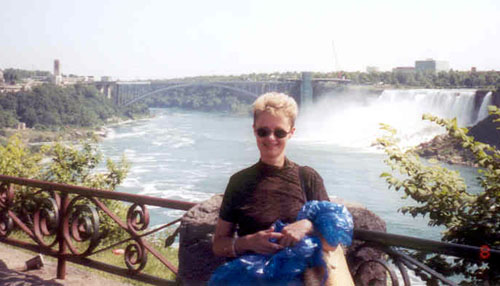 My mom in front of the Canadian Falls. That bridge is the border between Canada and the U.S.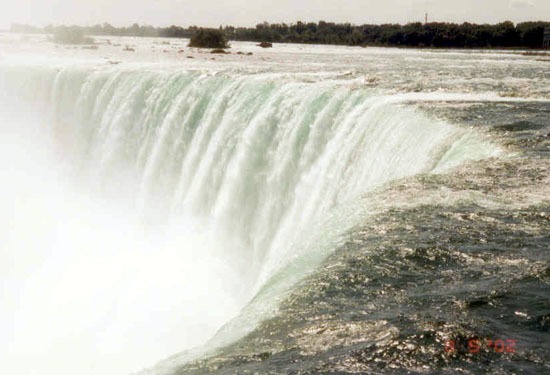 Here is the lip of the Horseshoe Falls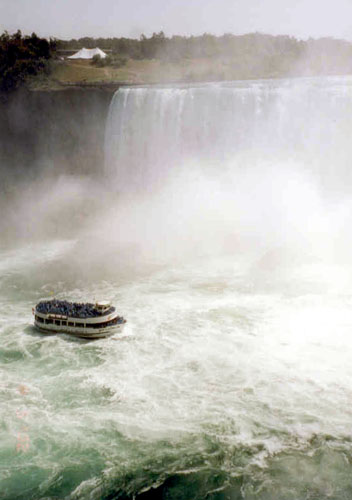 Next we got on a boat like this to experience the falls from up close...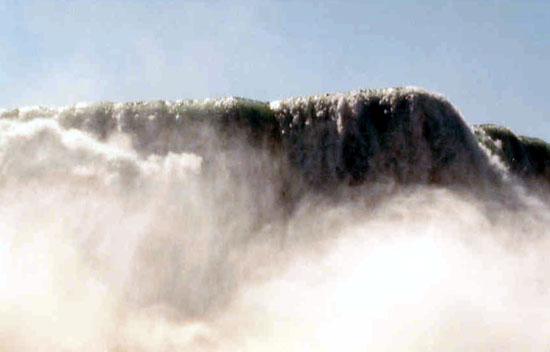 ...and it was a sight!