Las Vegas, Hoover Dam and L.A. (NV, AZ, CA)
I celebrated my 21st birthday by going to Las Vegas with my friends David, Keith, Khurram and Roy. I was at South Carolina at that time, working for Honeywell, while they were in D.C. To save some time, we co-ordinated our flights so that we met in Vegas at the airport.

Here is a view of the Strip from the airplane. Nice thing about Vegas is that the airport is located in the middle of the city, so you get a nice view of what to expect at landing.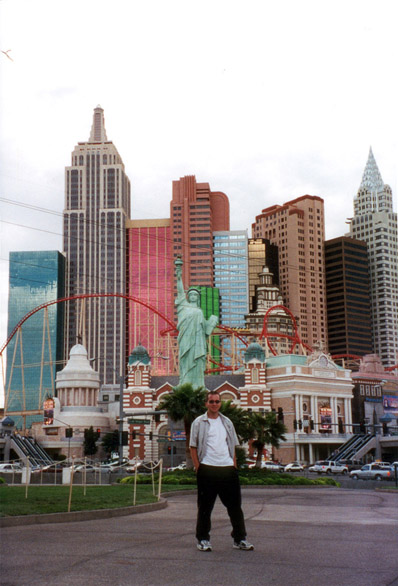 And here are some of the famous casinos: New York, New York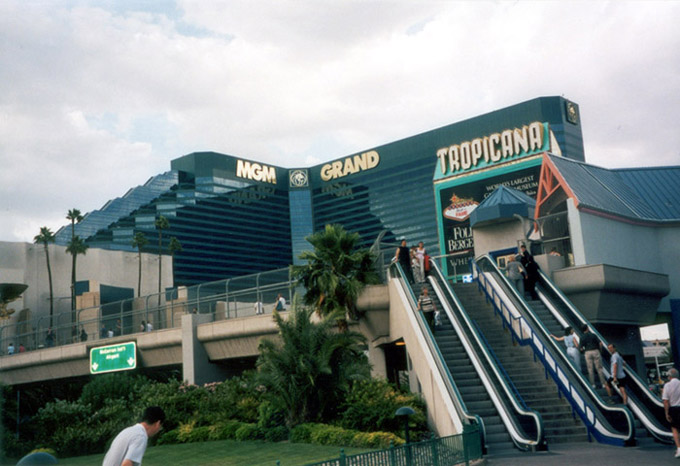 MGM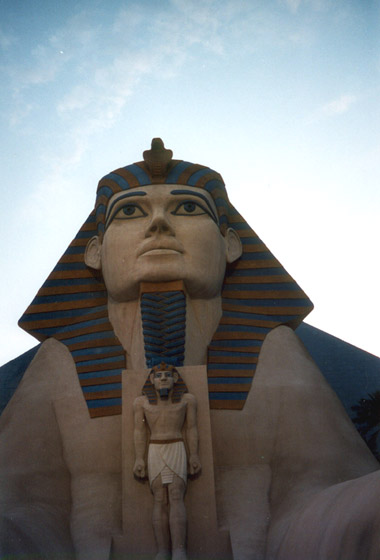 The sphinx in front of Luxor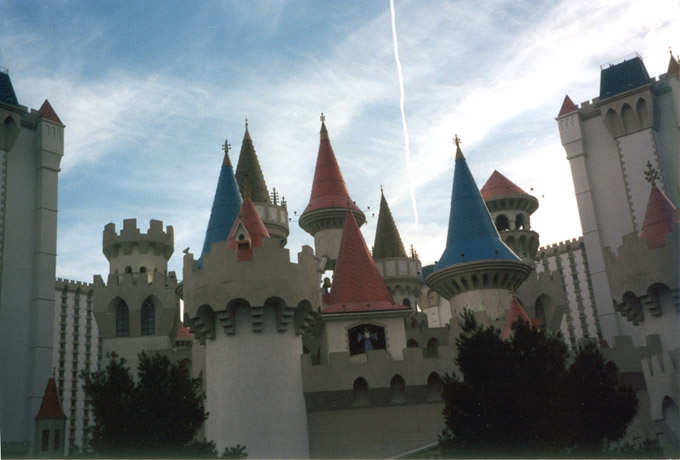 and Excalibur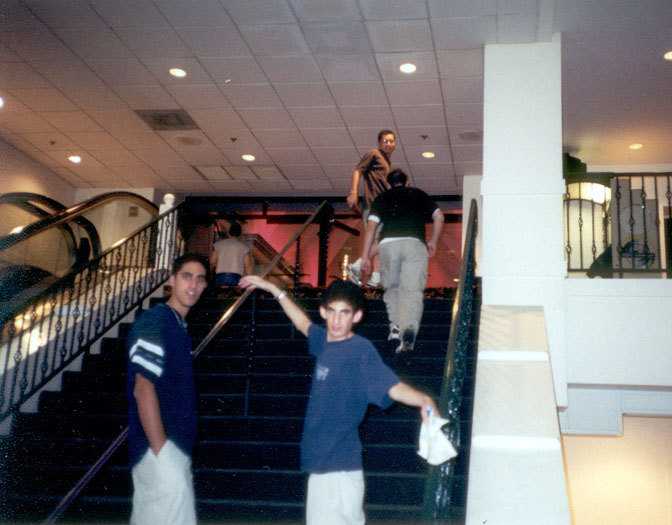 And so we hit the casinos.. here we are probably on our way out after being kicked out. Roy and David were not 21 yet so we managed to get kicked out from about every other casino. We still managed to get free drinks in most of them before being thrown out.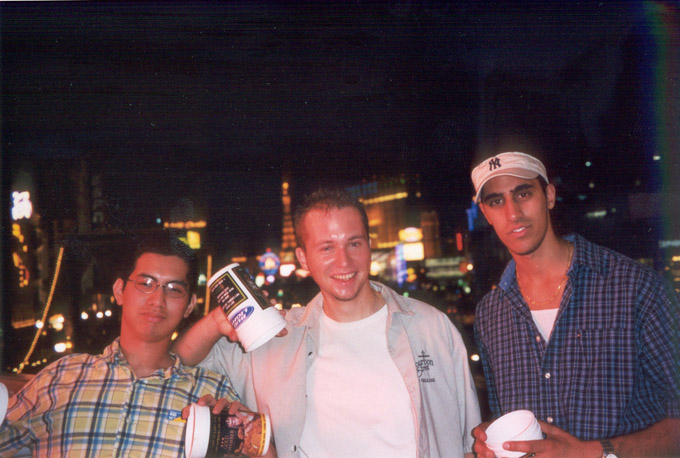 Unfortunately, I ended every night with an empty money cup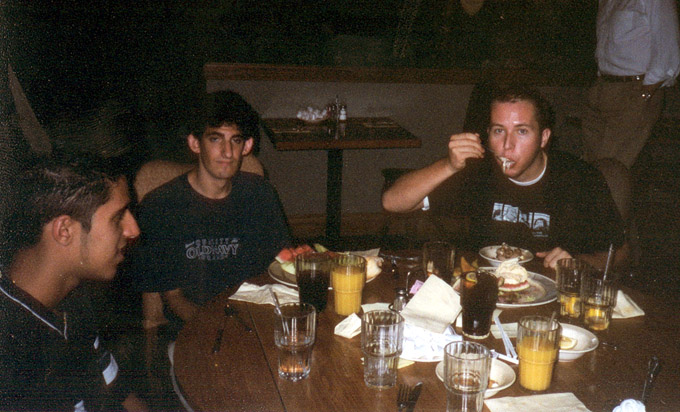 We ate at Exalibur's all you can eat buffet few times. Seems that I have more in my mouth than I can eat.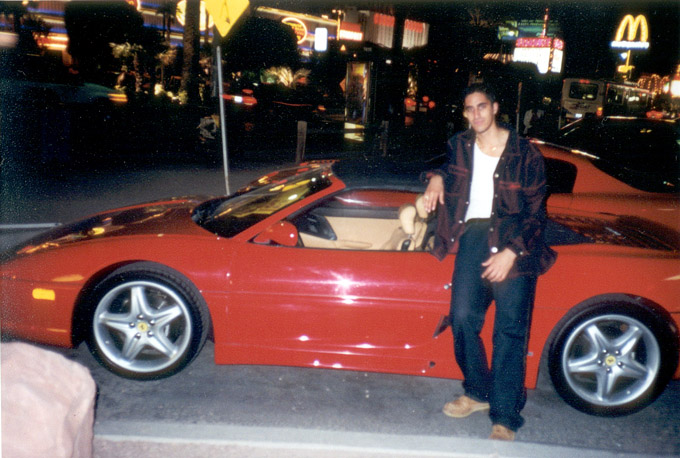 And here is the rich kid pretending he is really, really rich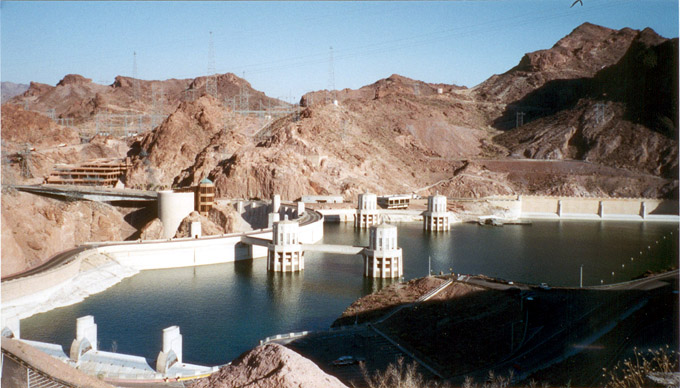 Later during the trip we rented a Dodge Intrepid and went on a road trip. First we crossed over the Hoover Dam, turned around in Arizona and headed for L.A. This is a view of the Hoover Dam from the highway.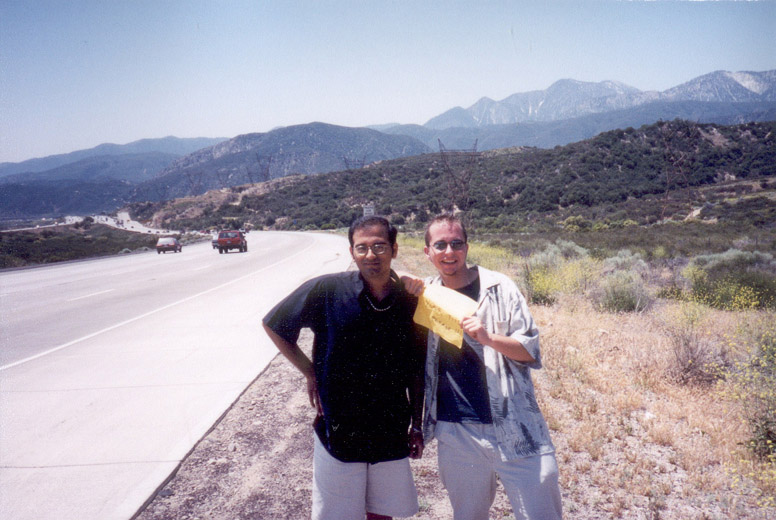 On the way down to L.A. we made up two signs - first said, "Hey, you are pretty", second, "Show us your tits". Once pretty girls in cars next to us thought we were a nice bunch of guys, we showed them the second sign. Surprisingly, it worked. Oh yeah, we had nothing to eat during the whole day but beer. Here we are taking a little pit stop in the Mojave desert.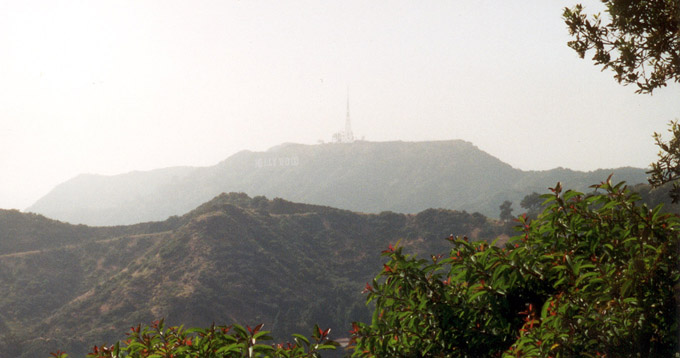 Our original plan was to spend the day at the Long Beach. As you would have it, we picked the same day when all the homosexuals decided to celebrate gay pride there. So we quickly scratched that plan and instead drove through Campton to Hollywood. This is the Hollywood hill, with the sign a bit left of the tower.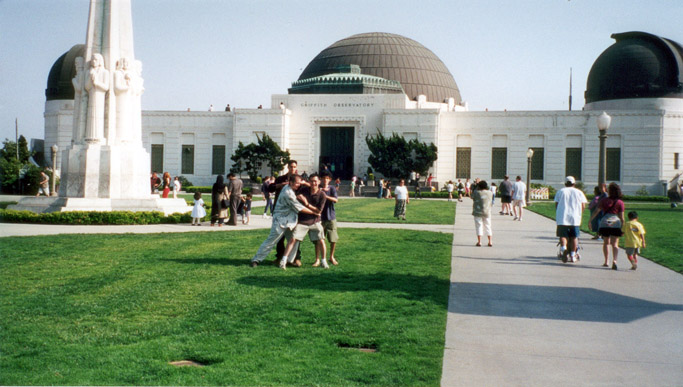 Here we are at a museum on the Hollywood hill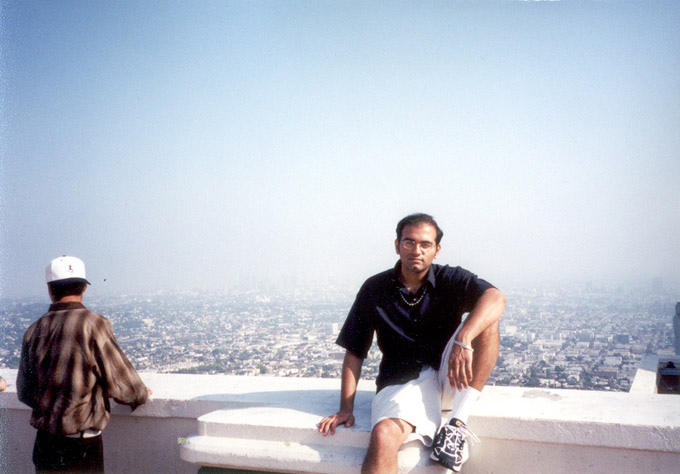 Greatest thing about the museum was a spectacular view of L.A.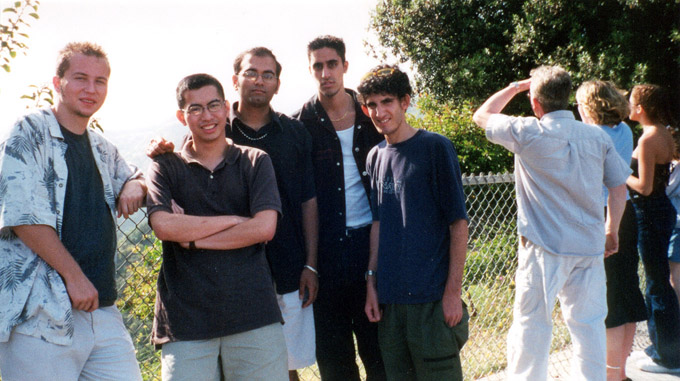 That's me, Keith, Khurram, Roy and David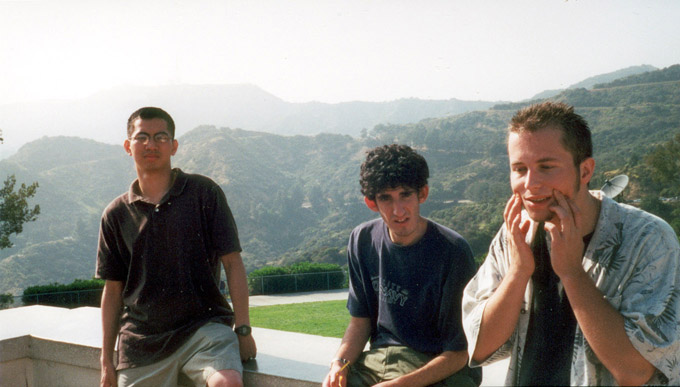 I think I am trying to keep myself awake here. We have not slept much for the past few nights since we wanted to see as much of Vegas as possible in the short time we had.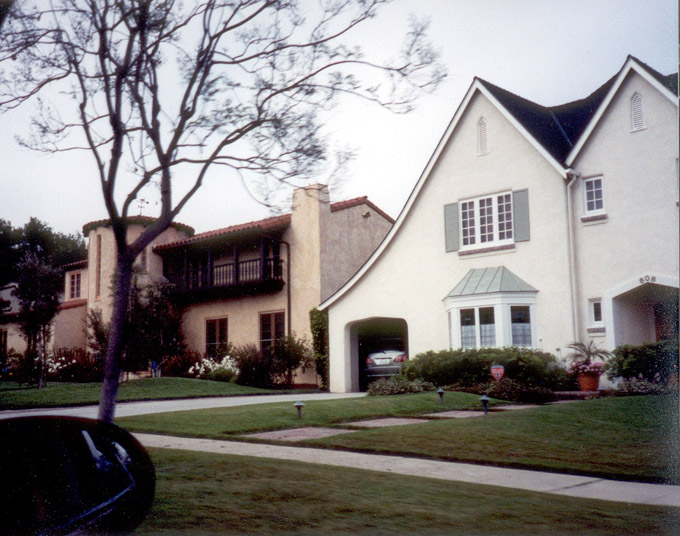 From Hollywood we took the Sunset Boulevard to Beverly Hills. Here is a typical shot of Beverly Hills. From here we headed to Santa Monica beach, but didn't have the time to get out since we only had the car for one day. Going back was pretty rough as both me and Khurram kept falling asleep behind the wheel and we had to frequently stop to change drivers. Still, this excursion to L.A. was awesome.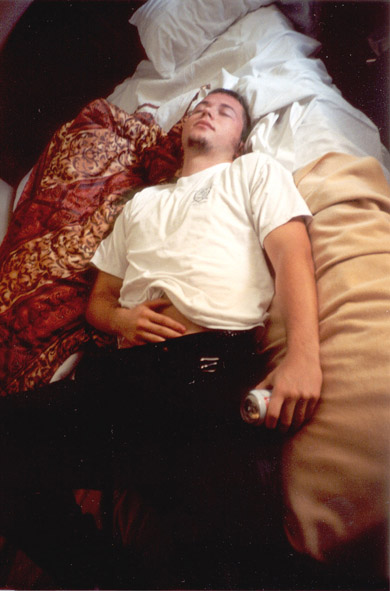 And finally back in the hotel. Time to take a nap.