Whale Watching in the Channel Islands NP
Date: Early August 2005
Here are some pictures from a whale watching trip I went on with my mom. We went with Island Packers, based in Ventura. The boat took us by the Santa Cruz and the Santa Rosa Channel Islands. It was a bit late in the season, but we still managed to see about 3 whales. We also got to see herds of dolphins, see lions and pelicans. Near the end of this 8-hour trip, the captain took us into Santa Cruz's Painted Cave.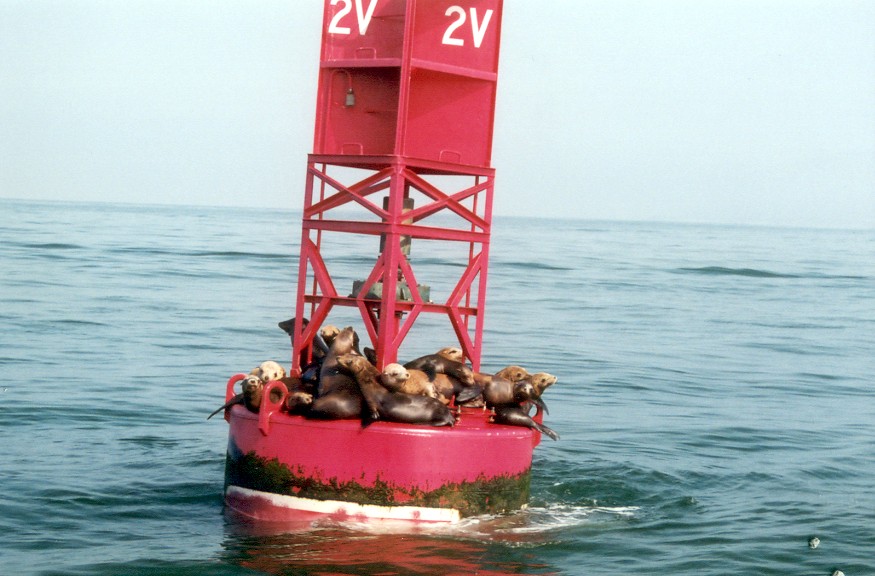 This buoy off the Ventura harbor is really popular with sea lions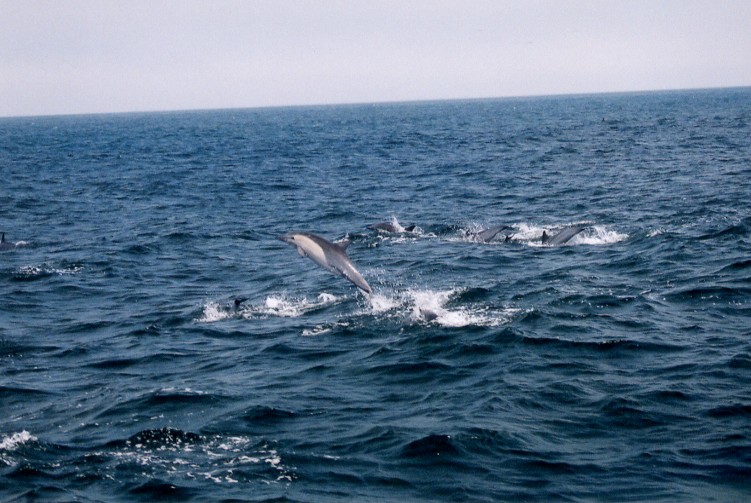 One big group of dolphins. The captain estimated the size of this one to about 1000 animals.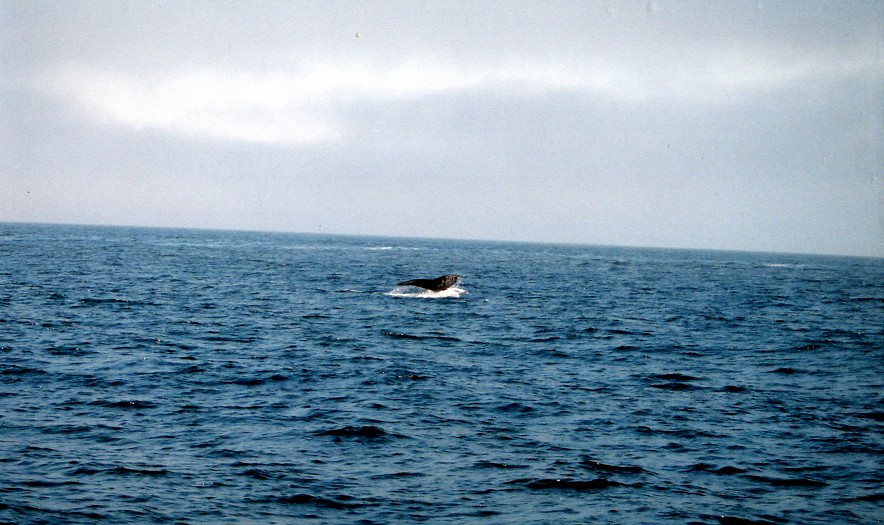 We never got to see a whale jumping up in the air (maybe that happens only in the Sea World), but we got bunch of tails and steam puffs.
The Painted Cave, and the view from the inside