Mount Rogers, Virginia
Elevation: 5,729 ft
Date: 2 days, October 11-12, 2002
Group Size: 4
Miles Covered: About 18
Difficulty: Not too bad
Scenery: Mt. Rogers has a very New England-like feel; many wild ponies
At 5729 feet, Mount Rogers is the 4th highest highpoint on the east coast, after Mt. Mitchell in NC, Clingman's Dome in TN and Mount Washington in NH. I've been to Mount Roger's before, but I didn't have any photographs from that trip. Thus when Derek offered to lead a trip here, I decided to come along. Here is the map of our trip.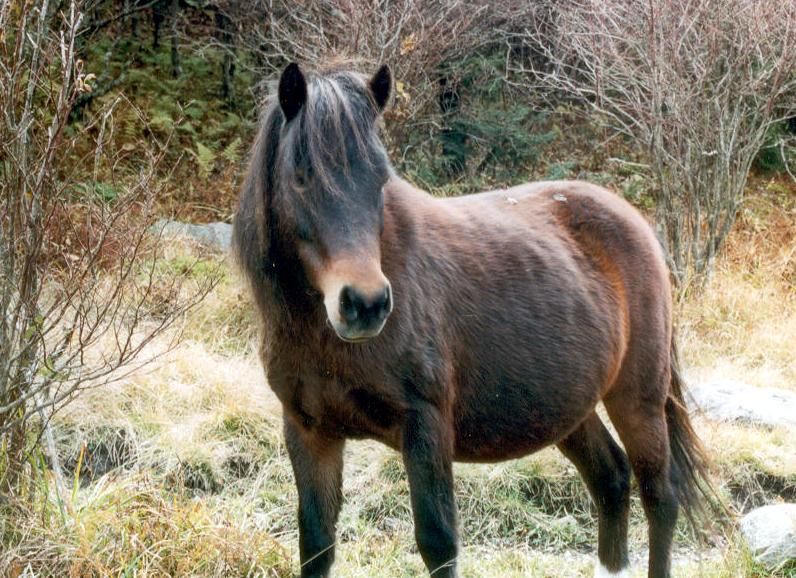 This area is home to couple herds of wild ponies.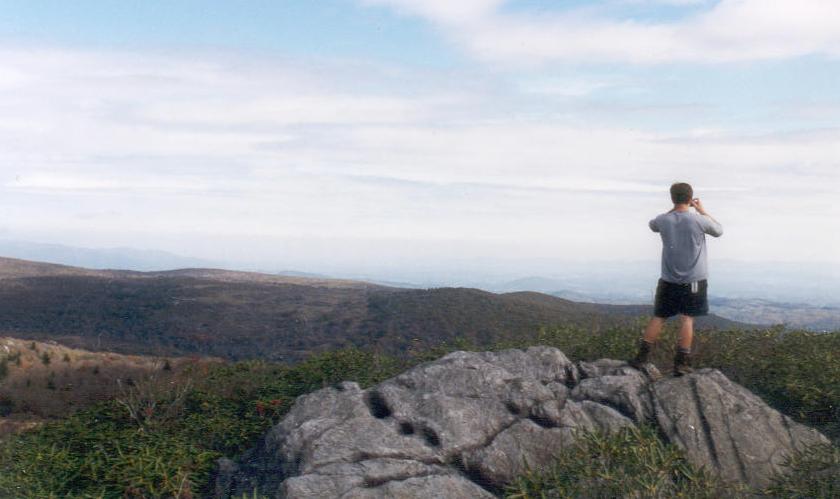 The trail up Mt. Rogers was a pretty mundane walk in the woods, until we reached the ridge line. Here the woods subsided and revealed a huge bald spot with many rock outcroppings.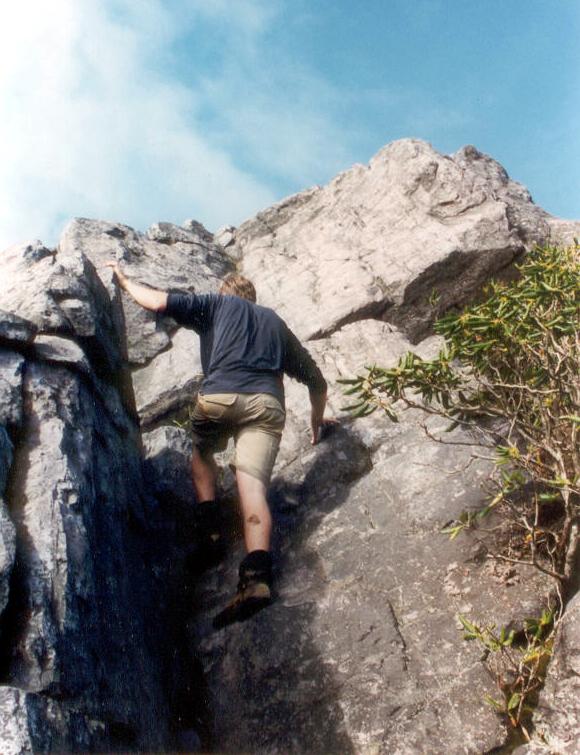 Here Derek is climbing a big rock by the Rhododendron Gap. I came back here at night, and sat on top for about an hour. The valleys below were lit by the light of the full moon. I could see the distant lights of burning campfires. This was one of the most peaceful moments I have ever experienced.
Here we are on top of Virginia's highest peak. That's Joe, Dave, me and Derek from left to right.
It was very foggy the second day, so I guess we were really lucky to get those awesome views the day before.