Date: March 22nd, 2014
Time: 4:08:58 (9:30 pace)

In March 2014 I ran my first marathon in 6 years (my last one before this was Marine Corps in 2008). I spent the winter training with CAR, but the 24/7 testing of the MMS spacecraft made making the workouts a little difficult. I had a good first half (1:58:09), but totally crashed around mile 18 and had to in fact walk for about a mile. But it's ok. I had a much better run few months later in Prague. Below are the pictures, including many of Cheryl's photos. In all, I didn't particularly like this race. It's too flat for my liking. My take is that, as long as there is no net elevation gain, little hills are good, since you can work different muscles, and relax on the downhills. This race is flat as a pancake. Add to that the persistent howling winds, cold weather, and not too many spectators. The course spends most of the time running through various military bases, where the support consists of cheering military bands. I aplaud their effort, but I simply prefer regular spectators. The post-race Yuenglings were a nice touch though! We stayed in the luxurious Oceanair Resort.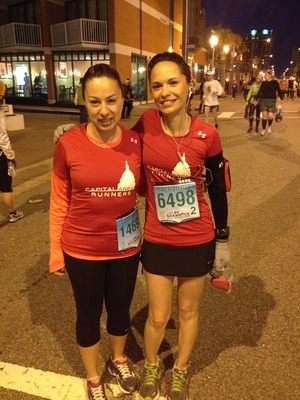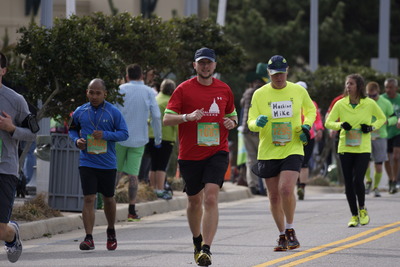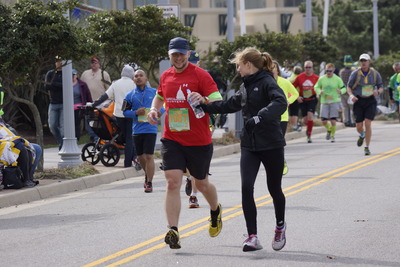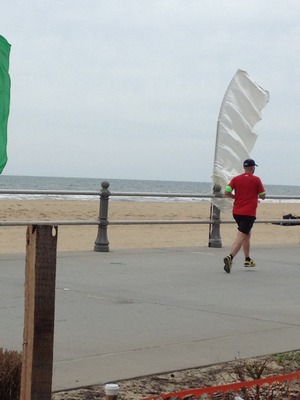 Comments or questions? Message me or