2014 Colombian Adventure: Valle De Leyva, Pereira, and Valle de Cocoro
Date: June 13-20th, 2014

This June, just few weeks after coming back from Prague and Barcelona, I went off to visit my in-laws in Bogota. This was my third trip to Colombia, and second to Bogota, so this time we didn't spend much time in the city and instead headed out for few excursions. The first one was to Villa De Leyva, a historic village about a 3 hour drive from Bogota. It was a pretty spectacular drive over a small mountain range. There we got to witness history, as Colombia defeated Greece 3-0 in Colombia's first return to the World Cup since 1994!
Villa De Leyva
June 14-15th, 2014
Villa de Leyva is (according to Wikipedia) one of Colombia's finest colonial villages, dating all the way back to 1572. It is located in a valley at elevation of 7034 feet. The town consists of a large square which is line with shops and restaurants. One of the cobble-stone streets leading into the hills also led to our hotel, the magnificent Hospederia Duruelo. This place is more than a hotel - it is a resort with a tennis court, minigolf, several restaurants, swimming pool and spa, and even a lake. What impressed me further was that the hotel contained a large natural water filtration station where rainfall water was passed through several rock beds and then collected in barrels.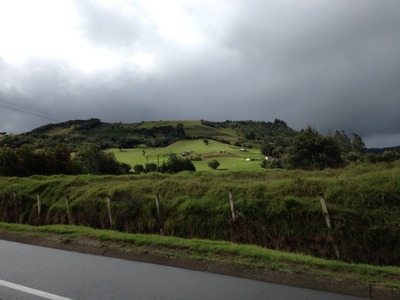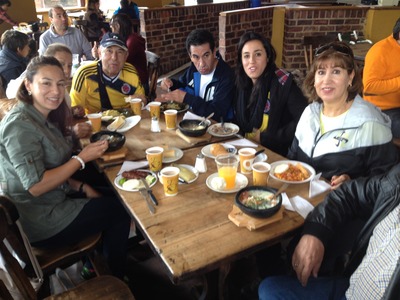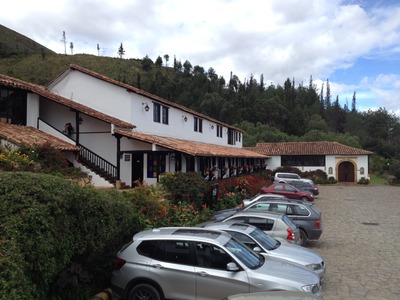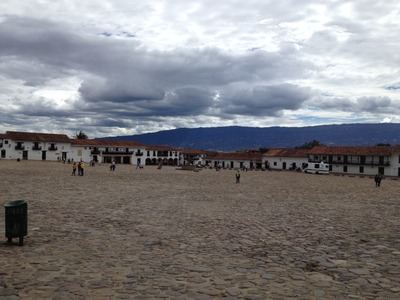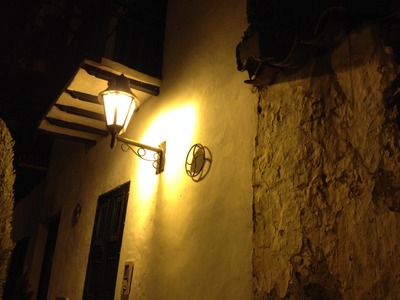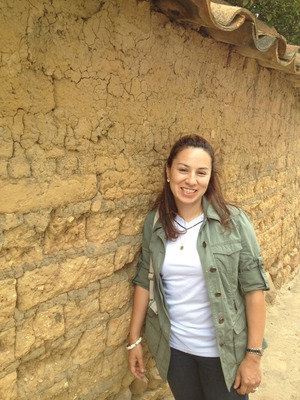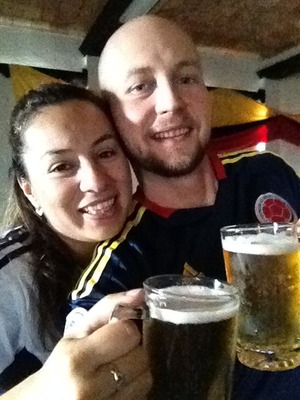 Pereira and Valle de Cocoro
June 16-19th, 2014
After a short night back in Bogota, it was time again to leave, this time by catching a morning flight to Pereira. Pereira can be reached by traveling for about 7 hours on twisty mountain roads, or by a 45 minute flight. From what I heard, the car trip is an unforgettable experience - if for nothing else than for the extranjeros getting car sick! Pereira is the largest city in Colombia's Zona Cafetera. It is also known for its somewhat more liberal female population. The outfits we saw here would definitely look out of place in Bogota. We stayed with Ivonne's godparents, Gregorio and Gilma.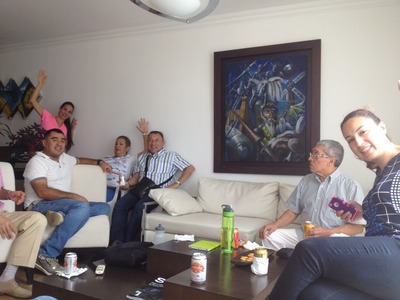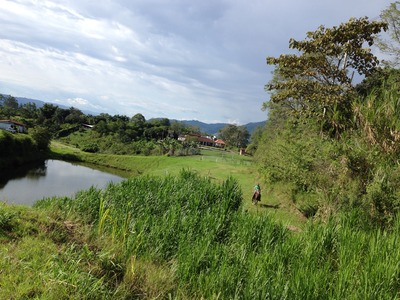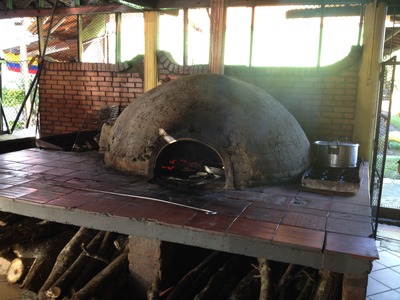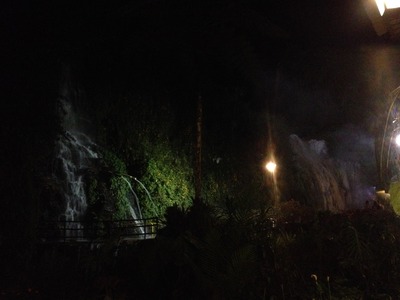 The next day we headed off to Valle De Cocora. This valley is home to the Colombian national tree: palma de cera (wax palm). These uniquely looking palm trees can grow up to heights of 200 feet, making them the tallest palm trees in the world. This is also a place of very neat natural beauty. Hiking trails link it to the extensive Los Nevados National Park - where parents take their kids to experience snow for the first time.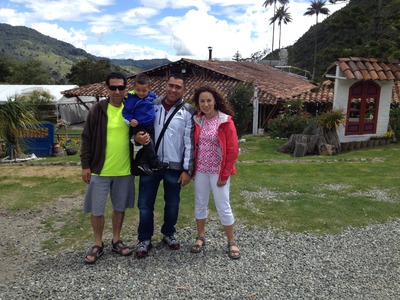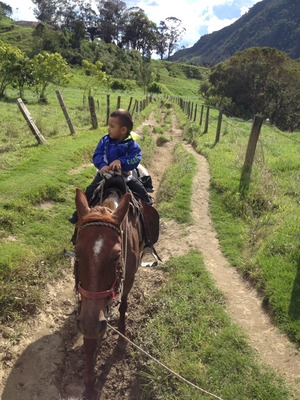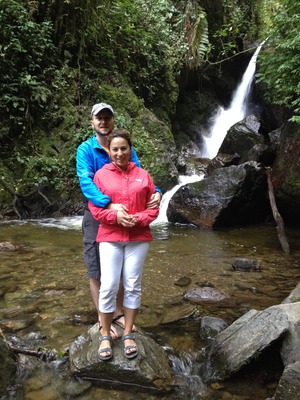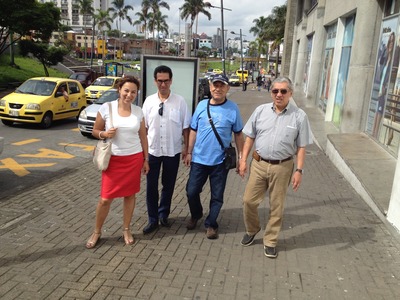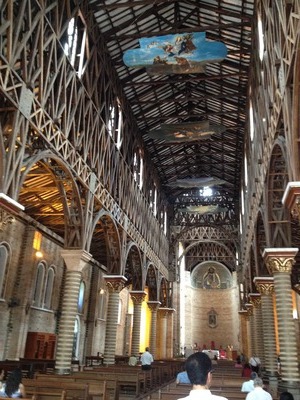 Day in Bogota
June 19-20th, 2014
The next morning we took a flight back to Bogota. The plane was bit delayed which meant we landed just few minutes before the start of the Colombia's second world cup match. It was against Ivory Coast, the toughest oponnent from the Group C. All the TVs at the airport were crowded so we grabbed a taxi to watch it at a friend's house. The streets of Bogota were completely empty of traffic with the whole city on standstill watching Colombia finish with another win. The latter 0-0 tie between Japan and Greece assured Colombia advancing to the second round regardless of the outcome of their last game.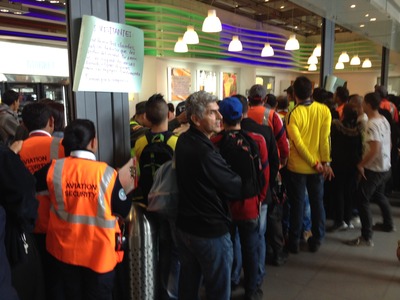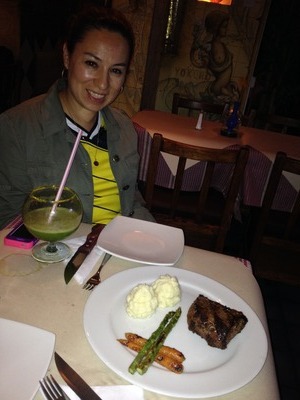 Comments or questions? message me