Trip Date: July 3th - 19th, 2015

Well, it's now February of 2018 and I am just now getting around to posting the trip report from our amazing trip to Japan - in the summer of 2015. As the saying goes, don't put off until tomorrow (or 3 years later!) what you can do today.
This trip was part work, part pleasure. One of the major conferences in my field is the International Electric Propulsion Conference (IEPC). The conference is held every 18 months at locations that alternate between the United States and overseas. The 2015 installment took place in Kobe, Japan. As I had never been to Japan before, I couldn't miss this opportunity! As a side note, two of my previous international trips also revolved around IEPC: Florence in 2007, and Germany in 2011. Of course, Sandra also joined on this trip - there is no way she would ever miss an opportunity to visit Asia. The conference itself was a week-long. While I was trying to pay attention to the tech talks, Sandra got to enjoy the local sights of Kobe. Then after the conference ended, we set off on an epic trip across Japan. We got to see many famous highlights, including my favorites: climbing Mt. Fuji, and visiting the snow monkeys in Jigokudani Onsen near Nagano. I don't know why, but I really like monkeys. The real reasons it took so long to post this report is that I had around 200 photos of them and it was difficult to reduce the collection to "only" (but still way too many) 39 pictures. You will find these on Page 3.
We flew into Osaka, which is the nearest city with an international airport. I had a stash of United MileagePlus miles thanks to the Chase United credit card and we used these to snag business class seats on the way there. This was my first time ever flying business internationally. What a wonderful experience. So much nicer than economy!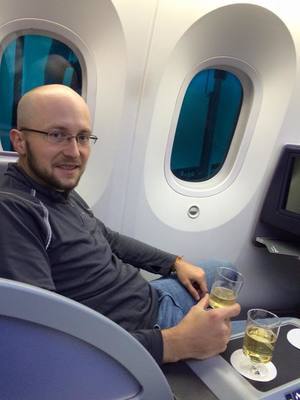 Osaka
We got to Osaka on a cold and rainy Friday afternoon. After checking into the hotel, we went for a stroll. We grabbed ramen in a street cafe. What I love about Japan (and really Asia in general) is that there are hundreds of fast food joints everywhere. And they are all dirt cheap and relatively healthy. Not the burgers, fries, and a ton of sugar crap you find in the United States. Japan by far wins for the most restaurants per capita. It's actually amazing how these places stay in business. Many streets are nothing but restaurants. I think people here just eat out more. And no wonder, why bother cooking when you have access to so much convenient food at your door step? The next morning we went for a stroll through Osaka Castle.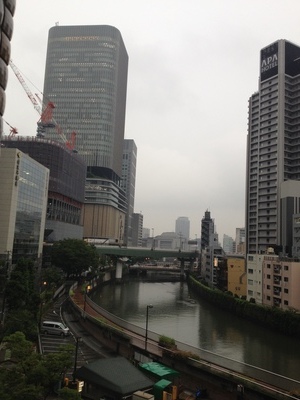 Hiroshima
We next took a train to Kobe, which in only 13 minutes away on the shinkansen, or about 30 minutes using a regular express train. Before leaving for Japan, we purchased the JR Pass, which is a must if you want to travel around. This pass can only be bought outside of Japan. It gives you unlimited train travel, including the use of the shinkansen. This is a huge saving as the bullet train tickets are quite expensive. In Kobe, we were staying in Portopia Hotel, which was also where the conference was being held. The next day (before the conference started), we did an early morning day trip to Hiroshima. Hiroshima is located 190 miles away almost at the southern end of Western Honshu. Yet, it takes only slightly over an hour to reach it on the bullet train. What's more impressive is that there is a shinkansen running between the two cities like every 20 minutes. This is the case all over Japan, which makes traveling very convenient. In general, you are supposed to reserve your shinkansen seat but we didn't know this and just boarded the first train heading to Hiroshima. There were plenty of empty seats and only one stop along the way so it was not an issue. However, for the subsequent travels, we made sure to make a reservation. These can be made at the station before boarding the train.
Hiroshima is a beautiful city. I suspect that when people hear "Hiroshima", they imagine a barren wasteland. In reality, the only remnant of the bombing is the A-Bomb Dome, the skeletal remains of the former industrial building that was just below the hypocenter of the nuclear explosion. It is located near a bridge which was the actual target. Across the bridge is the Peace Memorial park, which houses a museum and the Flame of Peace. It is supposed to burn until all nuclear weapons are eliminated from the world. Given the current geopolitical climate, I suspect the fire will continue burning for a long time. We next visited the Hiroshima Castle and then headed back to Kobe.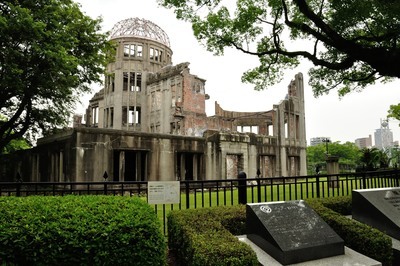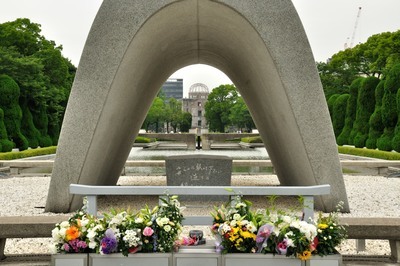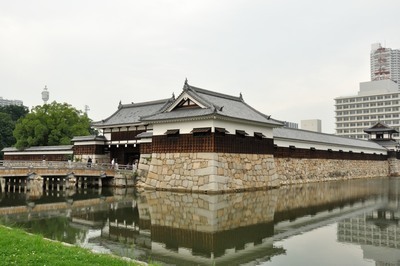 Kobe
We next spent the rest of the week (until July 10th) in Kobe. Of all the cities we visited, Kobe was my favorite. It to me is the prototypical Japanese city: very compact, and very vertical. The city was struck by a 6.9 magnitude earthquake in 1995, and about 400,000 buildings got damaged beyond repair. This resulted in a major rebuild giving the city its modern feel. Our hotel was on the artificial Port Island. A short commuter train ride or a 45 minute walk was all that was needed to reach the centrail train station. Near the station was an entire underground city with multiple levels of shops and cafes. There were some amazing bakeries here. We would often come here for our morning pastries. But food was overall amazing everywhere. Kobe is famous for its beef and we got to try it during a multi-course tasting dinner in the hotel. Although I must admit that after about a week in Japan, I started missing fruits and vegetables. Japanese cuisine is very interesting: the meat is raw but vegetables are pickled. At home I tend to eat mainly vegetable dishes. Altoughh Japan is full of restaurants, all are almost without exception Japanese: noodles, rice, or raw fish. After a week of such a diet, I was really missing the variety I was used to from home. Thus, I was delighted to find an Indian restaurant during our stroll through the Harborland shopping mall. Despite all the delicious sushi and Kobe beef, the simple vegetable curry from this place remains as one of my most memorable dishes from the trip.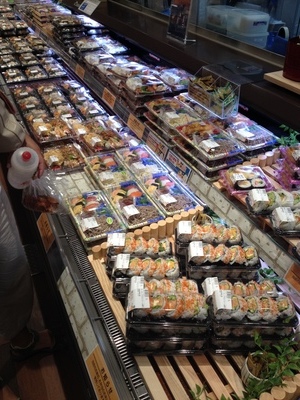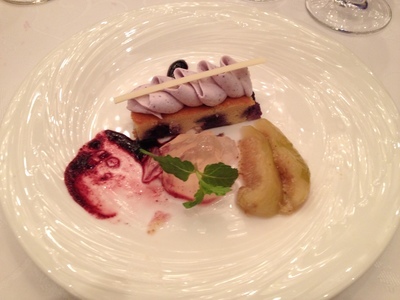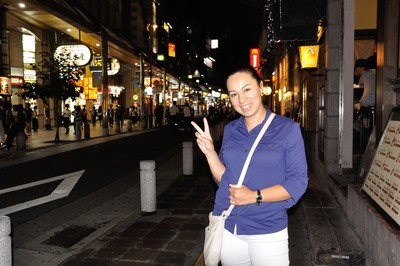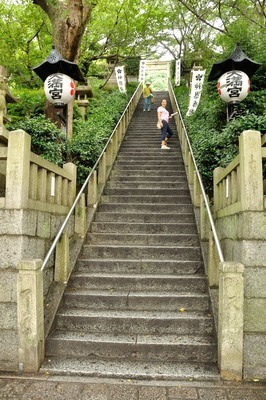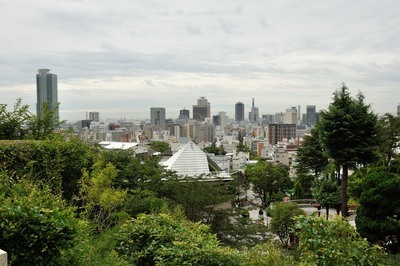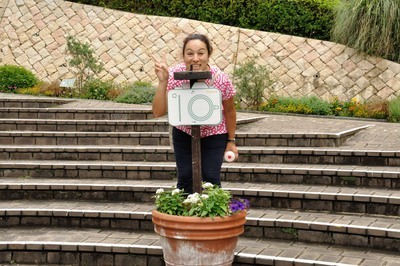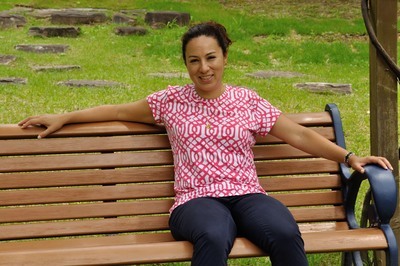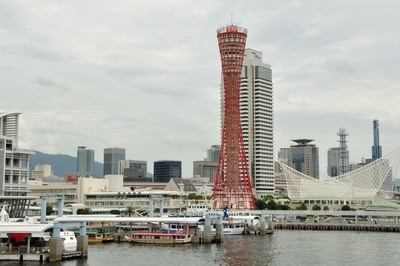 The trip continues on page 2 with our next stop: Kyoto.
Comments or questions? message me