Elevation: 13,803ft
Date: May 31, 2017
Group Size: 1
Miles Covered: 15
Difficulty: Surprisingly challenging. Steep and huffing and puffing at the summit.
Scenery: Pretty views of cloud-covered valleys below
My wife Sandra ran her second-ever marathon on Memorial Day, May 28th, so we decided ahead of time for a little post-run recovery in Hawaii. This would be our first time ever to this state. Of course, I couldn't pass on the opportunity to add another highpoint to my list! I left Mauna Lani Bay Hotel on the west side of the island around 4:20 in the morning and arrived at the Mauna Kea Visitor Information Station at 5:20am. This was just at day break so there was no need for the headlamp. I wore a trail running outfit: trail shoes, tights, and on top a short sleeve shirt, then a little zip up top, and a windbreaker. I only carried a 20oz water bottle and one gel. I found the Humu'ula trail to the top surprisingly challenging. The first mile or so is incredibly steep. I was also huffing and puffing along the way. I live at 800 feet above sea level and spent the past two nights on the beach so I was anything but acclimatized. I was definitely feeling it! The trail is also quite misleading as there are many false summits along the way. Having my Garmin watch was useful, as I could monitor my progress by seeing how much of the 4,698 foot elevation gain to the top still remains. Finally, the telescopes suddenly came into view. This gave me my second legs. From there, it's a mile walk on the paved access road until a short but steep trail to the actual summit. The top was marked by a pile of rocks and a skull of a goat, which probably have some religious connotation. It was windy and only 34F on the summit so I didn't linger too long. From the top, I followed the access road back to the VIS. This road is paved for the first half but then becomes dirt. I saw a lot of cars going up but not a single one heading down. As it was early in the morning, I suspect many of these cars were workers heading to their job at the telescopes. The entire round trip took 4 hours and 27 minutes.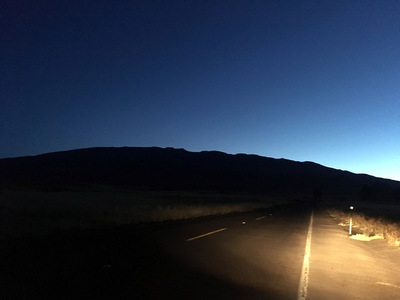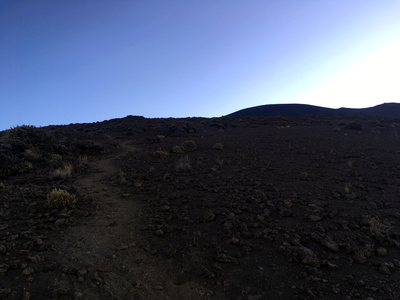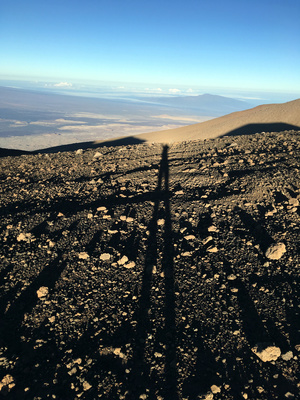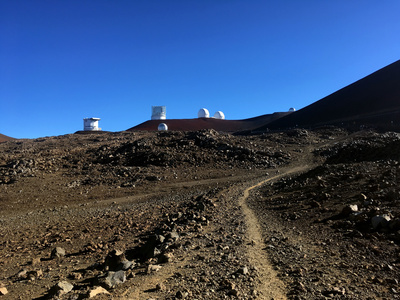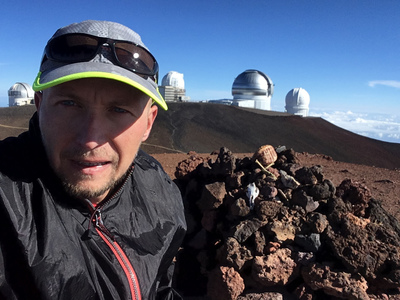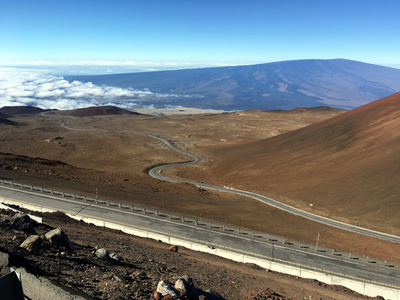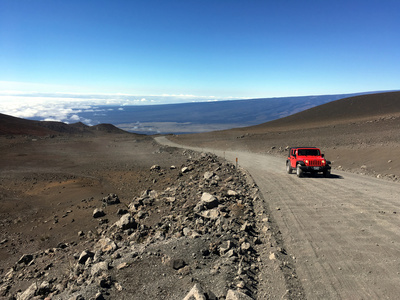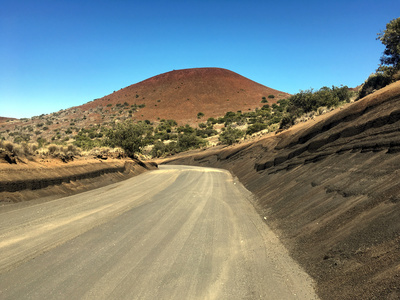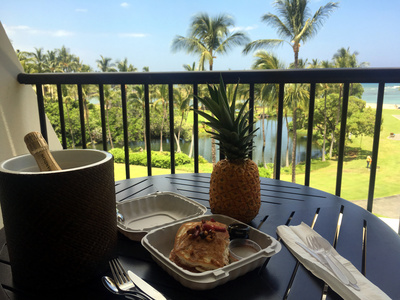 Comments or questions? message me