2018 Napa Valley Marathon
Date: March 4th, 2018
Time: 3:26:24 (7:53 pace)
Weight: 175(??) lbs
After PRing in Ventura the prior October, I really wanted to try to BQ next. Napa Valley marathon seemed like a good option. Being a spring marathon in California, the weather was expected not to be hot. The course also seemed fairly straightforward, being a gradual downhill point-to-point route. So I trained pretty hard and made it my target race. But, as it were to be, it ended up quite poorly for me. I did not know this yet, but 2018 was going to be a running year from hell. I got a nasty cold at some point prior to this race (maybe during the flight back from India? I don't quite remember writing this in 2021.) and I was still not fully recovered by the time the marathon came about. But no worry! I had a backup race scheduled, Eugene Marathon, which was also Sandra's target race for the year. Well as you may have it, both Sandra and I got a cold for that race as well (writing this in the age of COVID, I am starting to appreciate face masks). So then I signed up for a yet another plan C backup marathon, "Running with the Bears" in northern California. But perhaps due to overtraining, I started getting a really bad sprained ankle. I initially sprained it by stepping on some seed. I let it heal for a week or two (probably not enough time, but I had marathon schedule to keep), but then kept stepping on more seeds and kept spraining it over and over again. Finally, there was plan D, Medellin Marathon in September, which got cancelled by a nasty plantar fasciitis. It got so bad I could not even run a single mile. So that's how 2018 went...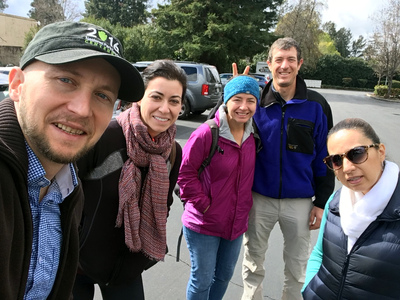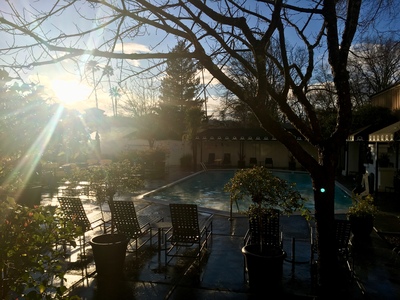 So about the race itself. NVM has an amazing expo. You get free wine and cheese, which I have never seen anywhere else. There is also plenty of food at the finish line, including hot soup. Another great feature is that there are bins at the start into which you can place water bottles containing your special drink concoction to be taken to the specific aid stations. This makes you feel like an elite. The weather was also great, with fog cover for the first half of the race. Those are the pros. Now the cons. The main con for me was that this course is quite boring. It's definitely a "space out for ~4 hours" type of a race. There are occasional spectators but essentially the whole race involves running on Silverado Trail. Those of you who have been to Napa know that it's essentially farmland cut by a highway and interspersed with winery tasting rooms. It's definitely not a place where there would be locals who just step out of their house to cheer on runners. And that's the main highway. Silverado Trail is the back road alternative to CA-128. As such, it has even fever people. There are also only several access points which is where spectators can be found. I personally normally don't mind these types of races, but if you like crowds, this may not be the right race for you.
The second big issue is the road itself. First, it has a very noticeable camber so you need to run near the center line, on the double yellow line, to avoid extra strain on your calves. But this means it's not feasible to cut corners. Now, my understanding is that marathon courses are measured using the shortest possible route from start to finish, which requires cutting corners. Thus you either deal with the camber, or end up running extra distance. And speaking of corners, there are many! It's not until close to the end that you finally get to straightaway. Silverado Trail maybe a fun road to drive on, but it's not very enjoyable for running. Overall, this marathon may be a good option if you are looking to combine running with a post-race wine tasting experience. But if you actually want to race, CIM or Avenue of the Giants may be a better California options.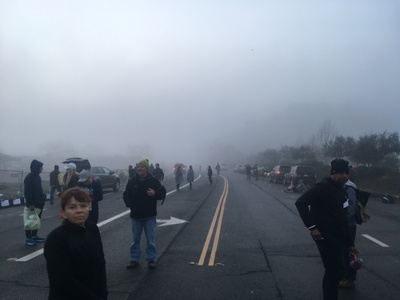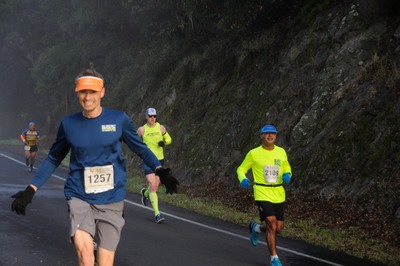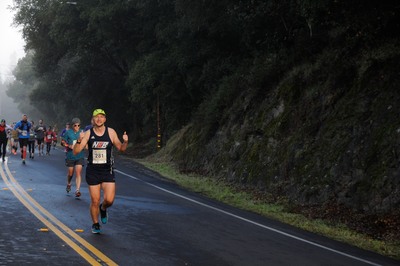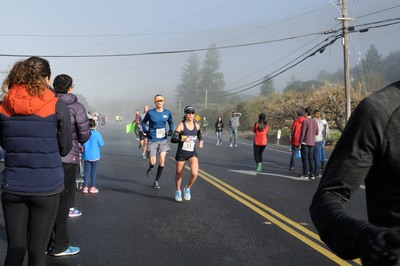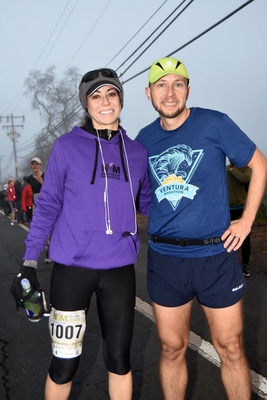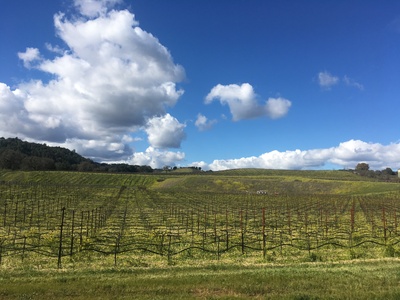 Despite me not having the race I expected, Matus and Dan did great and both BQed in 03:09:56 and 03:08:35, respectively. Karen finished in 04:16:24.
Comments or questions? Message me or